OH softball star Samantha Perez accepts softball scholarship from Salem Int'l. U.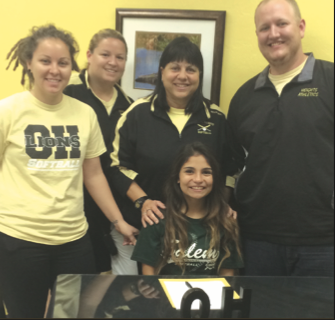 Wednesday, February 4, was National Signing Day when the majority of graduating high school athletes made it official as to which colleges or universities they have accepted scholarships from to play their respective sports. Olympic Heights was not without its own signee as senior softball player Samantha Perez signed her letter of intent to accept a softball scholarship from Salem International University in Salem, West Virginia.
Perez commented. "I've never lived anywhere but Florida, but I'm excited." Perez entertained several scholarship offers, but decided that SIU was "the best fit" for her.
She is expecting to be used as a primary position on the OH team, but has been told that she could also see some time in the outfield and occasionally be used as a relief pitcher.