Summer 2018 Movie Lineup Has Something for Everyone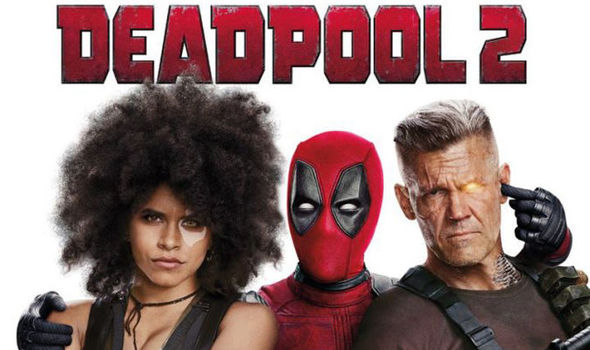 Although the summer time is typically reserved for afternoons resting on the soft, warm sand along South Florida's beautiful beaches, the movies that are coming out this summer are going to tempt us in to the dark, cool theaters in our spare time to visit the big screen. The movies below are a just a handful of the many films that will hit your local cineplex over the summer:
Deadpool 2: The first film up which looks to be one of the hottest movies this summer is none other than Deadpool 2. The raunchy and comedic superhero flick stars Ryan Reynolds in the titular role of Deadpool who, with the help of a trio of mutants in the X-Men, protect a young mutant orphan. Deadpool 2's  official plot summary is absolutely hysterical claiming that this movie is about a disfigured cafeteria chef who journeys around the world to discover the importance of family, friendship, and flavor. This alone proves that the movie is a must- see hilarious film that make both hardcore superhero lovers and people looking for a good laugh flock to the theater. It was released in cinemas throughout the United States on May 18, and  has been well received with audiences scoring a certified "Fresh" on Rotten Tomatoes with a 83 percent rating.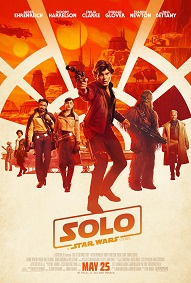 Solo: A Star Wars Story: Solo, the highly anticipated origin story of iconic Star Wars character Han Solo, stars actor Alden Ehrenreich as a younger version of the beloved scoundrel in his early years as he sets a course for the heroic man Star Wars fans know him as. The film shows how Solo befriended esteemed Star Wars characters Chewbacca and Lando Calrissian in an epic journey that takes him aboard the renown ship, the Millennium Falcon. The movie also stars Star Wars newcomers Donald Glover as Lando, Emilia Clarke as Qi'ra, and Woody Harrelson as Beckett and has received decent ratings with a 71 percent on Rotten Tomatoes.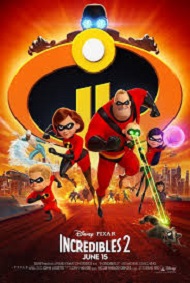 The Incredibles 2: The highly anticipated family superhero Pixar sequel, The Incredibles 2 is sure to receive center attention from both adults and children alike as it swings into theaters June 15. The movie, being released 14 years after the first film, follows a superpowered family as they learn to navigate through everyday life. Chaos and problems ensue when the children's mother (Elastigirl) receives the superhero spotlight, and their father Bob (voice of Craig T. Nelson) must become the family's primary caretaker. The transition is hard for the entire family, and it doesn't help that baby Jack-Jack's powers are spontaneous and still emerging. The movie is produced, directed, and written by Brad Bird, and is expected to be a huge hit among all all groups.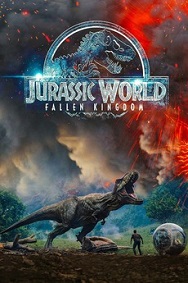 Jurassic World: Fallen Kingdom: Another Jurassic Park spinoff film, Jurassic World: Fallen Kingdom takes place three years after the events of Jurassic World. Theme park and luxury resort Jurassic World was decimated by dinosaurs out of containment, and the island that was once home to it now remains abandoned by humans. The dinosaurs that survived must fend for themselves in the jungles, and trouble ensues when the island's dormant volcano erupts. This leads Owen (Chris Pratt) and Claire (Bryce Dallas Howard) to organize a campaign to save the dinosaurs from being burned alive from the gushing volcano. This sci-fi adventure is sure be an expected success as it hits the big screen June 22.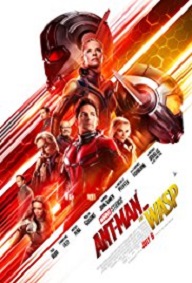 Ant-Man and the Wasp: Following the events of Captain America: Civil War, Ant-Man and the Wasp takes a more light-hearted approach at what it means to be a superhero within the Marvel Cinematic Universe. The movie stars Paul Rudd as Scott Lang (Ant-Man) and Evangeline Lilly as his soon to be partner Hope van Dyne (Wasp). Both superheroes possess the ability to shrink in this Ant-Man sequel, and Lang must learn to find a balance between raising a child and being a superhero. An epic team-up will be in store when the film buzzes into theaters July 6.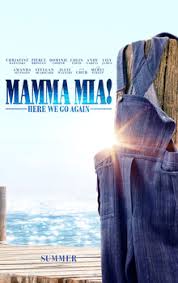 Mama Mia! Here We Go Again: Dancing its way into theaters on July 20, the sequel to 2008's Mamma Mia! stars big-name celebrities such as Meryl Streep and Cher. The first movie, based on the songs of ABBA, grossed over 600 million dollars worldwide, and this sequel hopes to follow in its footsteps. Returning to its roots, this Here We Go Again is also based on the songs of ABBA and includes the original cast with new additions including Lily James. The film will have a prequel-ish vibe to it as Sophie (Amanda Seyfried) will learn of her mother's past (Streep and James) in this musical comedy that'll bring audiences dancing and singing to the beat of some of their favorite songs.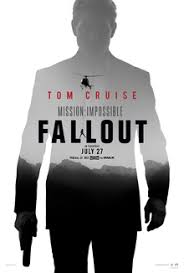 Mission: Impossible- Fallout: For all those action and suspense lovers, this is the movie for you! Mission: Impossible- Fallout, an American spy film written, directed and co-produced by Christopher McQuarrie is the sixth installment in the Mission: Impossible film series starring none other than Tom Cruise. Cruise and his IMF team, along with some familiar allies such as actor Henry Cavill, race against time after a mission goes downhill. Released by Paramount Pictures, the movie is expected to reach theaters July 27.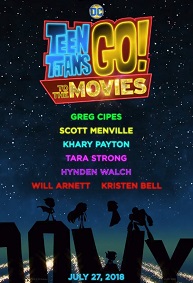 Teen Titans Go! To the Movies: A movie continuation of the show Teen Titans Go! on Cartoon Network, this film mocks the typical superhero genre. In this superhero-comedy, the Teen Titans come to the realization that all the major superheroes out there are starring in their own movies – except them! The leader of the group, Robin, is determined to change that and make himself a star rather than a sidekick. The team heads to Tinsel Town to achieve their stardom and are misdirected by a supervillain, otherwise known as Deathstroke. In recent news, the movie has been in the spotlight for its attack on Deadpool, a character seen very similar to Deathstroke. In fact, Deathstroke's name is Slade Wilson and Deadpool's name is Wade Wilson, and this movie makes sure it addresses these differences by making it clear that Deadpool is just a rip-off on Deathstroke. Maybe the exposure the movie is receiving now will induce young adults and older audiences to flock to theaters to see the movie. We'll find out when the film hits theaters July 27.
Leave a Comment