OH HAPPENINGS: Thanksgiving Box Brigade underway; Mighty Lion Marching Band, Debate Team shine at competitions; SAT and ACT tutoring available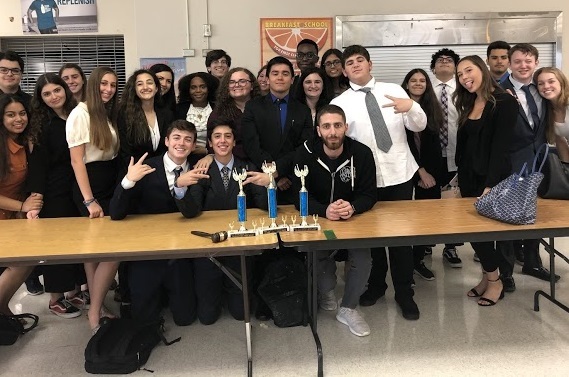 THANKSGIVING BOX BRIGADE: The annual Olympic Heights Thanksgiving Box Brigade to assist Boca Helping hands in feeding the less fortunate is underway. Boxes can be picked up from Ms. Koher in room 2112 beginning Thursday, Oct. 24. Filled boxes can be turned in to Ms. Koher in room 2112 from Monday, Oct. 28 through Friday, Nov. 8. Boxes will not be accepted after Nov. 8. The list of required items to fill the boxes can be seen here.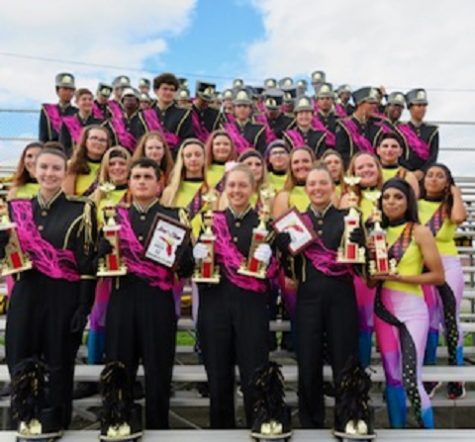 MARCHING BAND:  The Olympic Heights Mighty Lions Marching Band took first place at the 38th Annual Treasure Coast Crown Jewel Marching Band Festival in Vero Beach on Oct. 12. The band won best musical performance, best visual performance, best color guard performance, and best percussion performance.  The band's show for this season is the Music of Steely Dan. Band officers are: Drum Major Cassandra Vyazmensky, Band Captains Gabriel Cavalcanti and Brianna Murphy, Band Manager Sophia Keane and Color Guard Captain Jennifer Medina.  
The band performs the show during football games and will be doing its district performance at Palm Beach Central High School Oct. 26, at 6:15 p.m. 
DEBATE: The Olympic Heights Debate Team competed against 22 other schools at Wellington High School for the second Palm Beach County Florida (PBCFL) tournament of the school year on Oct. 12. 
Genevieve Krieger took first place in the Student Congress event, while Nicholas Muro placed fifth. Krieger is the first OH debater to place first in the Student Congress event. Muro was also named the Best presiding Officer of the chamber. Additionally, Muro teamed with Tyler Levin to take second place in the Public Forum Debate event. 
SAT AND ACT TUTORING:  SAT and ACT tutoring sessions are beginning Oct. 24 and spots are still available! Register now! Registration and more information can be found here.