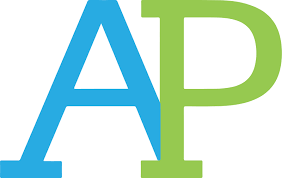 Advanced Placement (AP) exams are undergoing a facelift this year. According to a March 20 College Board statement, as a result of the coronavirus (COVID-19) pandemic, AP tests scheduled to be administered in May will be offered online to students for the 2019-2020 exam administration.
Balancing the safety of students and their eagerness to receive college credit for the classes they've worked hard in throughout the year, College Board decided to undergo a new testing strategy instead of canceling the exams all together. The decision was reached after taking a survey of 18,000 students and finding that 91 percent of participants wanted to have the chance to obtain college credit. 
Educator-led development committees are currently assessing the situation and are selecting questions that can be incorporated into a 45-minute at-home online exam. College Board is even reducing the required course content, only including topics and skills that would have typically been covered by early March on their exams. For example, the year-long AP World History course test will only include Units 1-6 and will not test on Units 7-9. 
The exams will be free response and students will be taking their tests on devices such as computers, tablets, or smartphones. They may also send a photo of handwritten work as an option. More details regarding the testing devices will be announced by April 3. 
To prevent against cheating, College Board claims that they will use a "wide variety of digital security tools and techniques, including plagiarism detection software." 
In an effort to make the transition smoother, College Board will be providing free resources to enhance the review process. Starting March 25, students and teachers will be able to attend live, mobile-friendly, AP review courses delivered by AP teachers across the country.
As of now, there will be two testing dates: one in May and one at a date to be announced later. The link for AP updates for schools impacted by coronavirus and the specifics for each AP class can be found here. 
 In regards to the SAT, the May 2 SAT and the March 14 makeup (scheduled for March 28) have both been canceled; however, the June 6 session is still planned for that date. 
As for AICE exams, not much is certain. The district is working closely with Cambridge International to determine how to proceed with AICE testing. OH testing coordinators have created a school-wide Google Classroom for students and teachers enrolled in AICE (including AS and A level) courses. Updates from Cambridge International can be found here.
With such a devastating pandemic afflicting the globe, it is hoped that students and teachers will be able to take solace with these new measures in place.