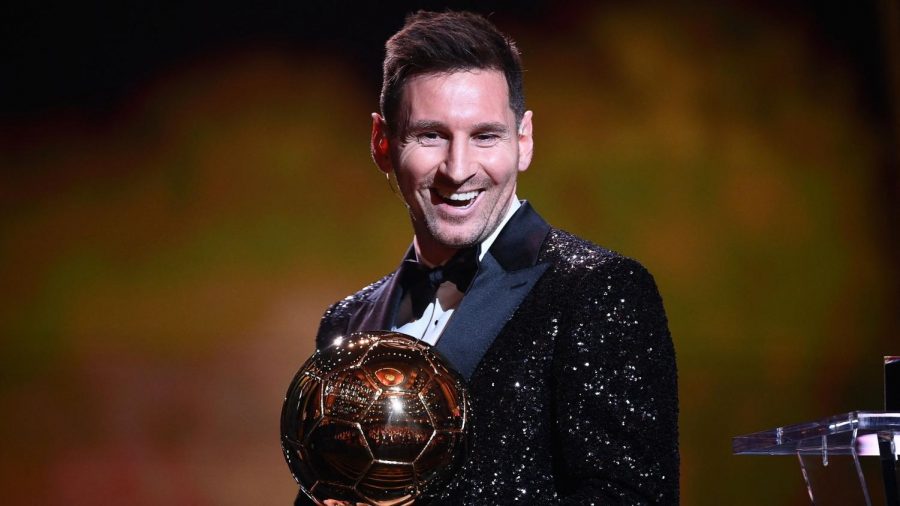 Argentine and Paris Saint Germain forward Lionel Messi was awarded his seventh Ballon d'Or – considered the most prestigious individual soccer honor awarded to the best male player over the past year – on Nov. 29 in Paris, France, breaking his previous record of six Ballon d'Or trophies.
Messi came just ahead of Polish striker Robert Lewandowski and Italian midfielder Jorginho for the prestigious trophy. 
Messi won his first International trophy with Argentina in July when they beat bitter rivals Brasil in the Copa America final which ultimately gave Messi the edge over Lewandowski in the final decision for many of the editors of France Football magazine who decide upon the Ballon d'Or recipient.
Due to the pandemic, France Football decided not to give out the award for 2020, which left many Robert Lewandowski fans unhappy since he was widely considered to have had the best year by far. This led to Messi mentioning Lewandowski in his acceptance speech for the 2021 award, saying, "I'd like to mention Robert, it's been a real honor to compete with him. I think France Football should award you your 2020 Ballon d'Or, you deserved it."
Five-time Ballon d'Or winner, Cristiano Ronaldo, was not present at the ceremony and was most certainly not happy with the fact that he finished sixth in the voting, barely making it ahead of Premier League star Mohammed Salah. 
Along with backlash from other players and coaches, many people believe that the top 30 ranking was skewed with certain players who had a great year not even making it onto the list. Yet, players with average years were able to finish in the top 15. For example, Manchester City defender Ruben Dias was considered to be one of the best center backs in the world throughout the year, winning the Premier League, English Premier League (EPL) Player of the Year, and reaching a Champions League final in his first year in England. 
Somehow the Portuguese defender finished in 26th place with other players who had very mediocre years finishing ahead of him. "It makes me feel for the players who have great years and expect to be recognized for their hard work and dedication, and then other players who maybe didn't work as hard are recognized just because they are more popular," says Olympic Heights senior Maria Arruda.
The selection process for the Ballon d'Or is a tricky one and people don't always agree because of potential bias. The selection process begins with editors at France Football creating a 30-player shortlist of award nominees each year, which in itself is a prestigious honor. Then, a jury of voters is compiled by selecting top journalists from around the world who will make their selections for first, second, third, fourth, and fifth places. The following qualifications are considered by the jury: individual and collective performances (winners) during the year, player class (talent and fair play), and overall judgment of the player's career.
The top-ranking player from each journalist's selection will receive six points, with the second-ranking player earning four points, then three, two, and one going down from the rest of their top five picks. Through this point system, Messi was awarded 613 points this year with Lewandowski finishing a very close second with 580 points in one of the closest Ballon d'Or rankings in years.