Coldplay: Ghost Stories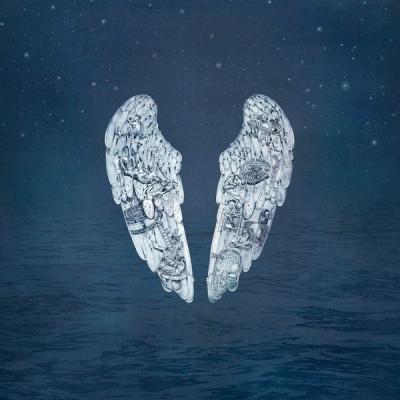 Coldplay's sixth studio album, Ghost Stories, is a clear deviation from the British rock band's usual anthemic appeal. Somber and somewhat demure, the album relates the message of a love lost. Lead singer, Chris Martin's, recent split with his wife Gwyneth Paltrow plays a painstakingly obvious role in the music.
The album begins with a chorus of eerie, ethereal voices that lead into an equally haunting "Always in My Head". "Magic" picks up with more of a percussive grove, yet still somber. Repetitive, nearly pleading lyrics convey a deep sense of loss and sadness. As the second single off the album, "Magic" was received well commercially, peaking at #6 on the US Alternative Billboard. The third track, "Ink", is significantly more upbeat but maintains the dismal tone of heartbreak. The first single released for the album, "Midnight" fully takes on a ghostly persona with voice distortion effects. This piece is nevertheless evocative, but not what a listener would expect from Coldplay.
The album further delves into the otherworldly realm by including a haunting female voice that intertwines with the lead vocals in "Another's Arms". "Oceans" seems to skirt away from the desperately pleading lyrics of the beginning of the album while still capturing a similar downhearted essence. A sonar beep, the sound of rushing waves and swirling chimes accompany an acoustic guitar come together in a transportive message of heartbreak. Coldplay collaborates with Avicii to put together "A Sky Full of Stars". The song begins with just a piano and vocals but soon breaks into an electronic synth arrangement. The tone that "A Sky Full of Stars" supplies shifts to a more empowered, optimistic outlook, still giving a nod to the woes of a break up. The album closes out with "O", a contemplative and moving piano ballad. The sweet harmonies and birds chirping give the song an added sparkle. Another choir of spirit-like voices draws the track to an end, leaving the listener with a melancholy feeling.
Ghost Stories could easily be dubbed a sad "break-up album" and lacks the usual rousing quality of a Coldplay album. However, it does show Coldplay in a softer, more vulnerable light which adds a different dimension to their repertoire. The band's musical artistry is undeniable, however, the delivery given by Ghost Stories may be, in some respects, underwhelming. 3/5
Leave a Comment