OH Shocked, Saddened by Death of Senior Lindsey Madore
"It's just a horrible tragedy. Our thoughts and prayers are with the family." -OH principal Dave Clark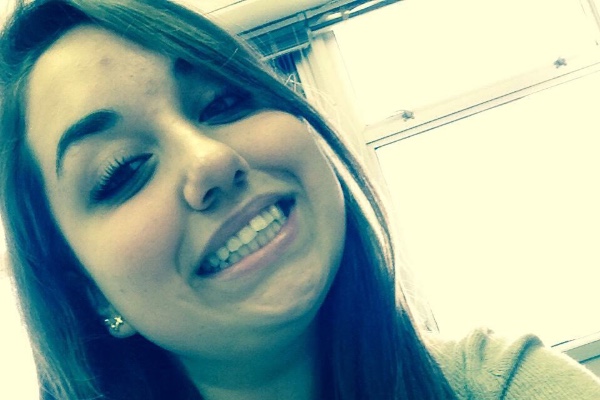 UPDATE (10/1/2015): Funeral services for Lindsey Madore will be held Saturday, October 3, at 10:00am at the True Vine Church of God In Christ located at 408 NW 1st Terrace, Deerfield Beach. Burial services will follow at Forest Lawn Memorial Gardens located on Copans Road between 1-95 and Dixie Highway in Pompano Beach.
Lindsey Madore, a 17-year-old Olympic Heights senior, passed away Sunday after suffering a seizure in a hot tub at a friend's house. Lindsey, who was diagnosed with epilepsy as a child, was transported to West Boca Medical Center where she was pronounced dead. An autopsy will be performed to determine the actual cause of death.
According to Lindsey's mother, Blanca Madore, Lindsey's seizures had never been threatening. "Lindsey never had a seizure while awake, only minor seizures while sleeping," her mother told the Palm Beach Post.
Lindsey, the oldest of three siblings, had been planning to make a major sacrifice for her mother who was diagnosed with kidney failure last year. Lindsey, without her mother's knowledge, had taken steps in order to donate a kidney to her mother.
Even though Lindsey had always wanted to go Florida State University, she decided she would rather attend Florida Atlantic University so she could stay close and help her mother, according to the Palm Beach Post.
Lindsey also cared for her siblings deeply. "She was like a second mom to me," said 15-year-old Brittany Madore of her sister to the Palm Beach Post. "She cooked. She cleaned. She drove me to school, took me anywhere I needed to go. We fought like sisters, but we were best friends."
"She had the biggest heart," says senior Emily Farina who had been friends with Lindsey for over five years. "She would do anything for you to put a smile on your face."
The Olympic Heights community was shocked and saddened to hear of the passing of one of its own.
"The kids are very distraught. The teachers are very distraught," OH principal Dave Clark told the Palm Beach Post. "It's just a horrible tragedy. Our thoughts and prayers are with the family." On Monday, grief counselors were at school to offer support.
Lindsey's church has established a GoFundMe account so contributions can be made to offset funeral expenses. In two days, over $4,000 has been raised. Those interested in contributing should go to https://www.gofundme.com/wn53mk3s
"I can't comprehend it," Lindsey's mother told the Palm Beach Post. "She was supposed to turn 18. She was supposed to graduate high school."
Leave a Comment