Lions Football Team Falls 40-20 to Cardinal Newman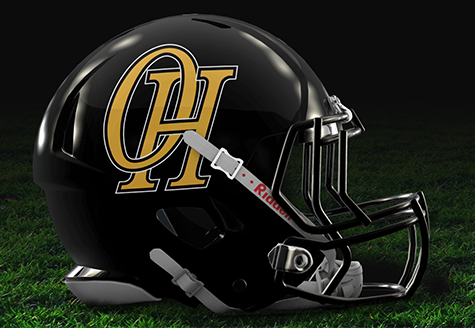 Hang on for a minute...we're trying to find some more stories you might like.
After holding its opponents to a total of 13 points over the first two games of the 2018 campaign and posting a 2-0 record, the Olympic Heights football team met more than its match on Friday night as the Cardinal Newman Crusaders came into Corey Lewis stadium and had their way with the Lions, 40-20.
Particularly troublesome for the Lions was Crusaders running back Chris D'or who shredded the Lions defense for 239 rushing yards, scoring three touchdowns in the process.
D'or staked Cardinal Newman to an early 7-0 lead on a touchdown run with 6:32 remaining in the first quarter. The Crusaders added two field goals to increase their lead to 13-0 as the OH offense sputtered throughout most of the first half despite a 1-yard touchdown run by Lions running back Mackensley Hilaire.
However, Cardinal Newman then pulled out to 27-7 lead on a D'or 52-yard touchdown run early in the third quarter.
The Lions offense seemed to find a rhythm and began to mount a comeback attempt late in the third quarter when quarterback Connor Hone found receiver Jack Coulson on a 27-yard touchdown pass late in the third quarter.
The Lions defense then forced a Crusaders turnover leading to another Hilaire touchdown early in the fourth quarter to pull the Lions within 13-points, 33-20. However, Cardinal Newman added D'or's third touchdown run to seal the 40-20 win.
OH head coach Baz Alfred expects a "bounce back" from his team when the now 2-1 Lions travels to take on the rival West Boca Bulls on Friday, Sept. 14, at 6:00 p.m.