Netflix's Chambers Offers An Intriguing Story Line and a Realistic View of the Varied Native American Culture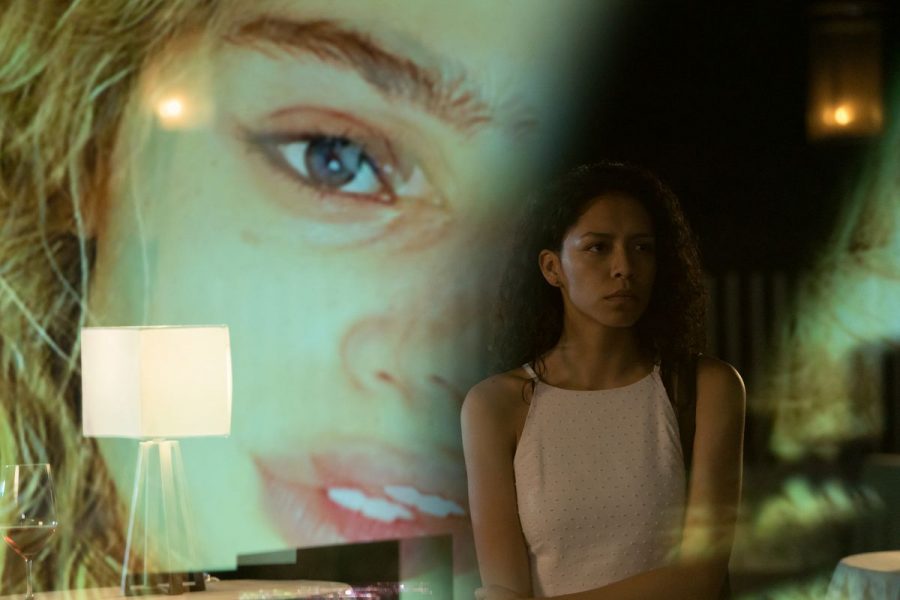 Featuring television's first ever Native American leads in a show, Leah Rachel's Chambers takes viewers on a rollercoaster ride as Sasha and her allies try to find out more about the disturbing origins of her new heart. Creator Leah Rachel describes the series as a "psychological horror story that explores the different ways we metabolize trauma."
Taking place in Cottonwood, a city in Yavapai County, Arizona, Sasha Yazzie (Sivan Alyra Rose) lives with her uncle Big Frank (Marcus LaVoi), as both of her parents are deceased. Her life was seemingly normal, until one single night derailed her train completely off its tracks. Sasha suffered a heart attack and was in desperate need for a transplant. It just so happened that a 17-year-old girl had died the same night.
In terms of a harsh reality, Sasha would normally be at the very bottom of a donor list. She's Navajo/Diné, low-income, and has no reliable health insurance. In an act of sheer desperation, Sasha's uncle Big Frank signs a waiver for a heart that nobody else wanted, and Sasha ends up surviving and eventually heals. During healing process, a strange sequence of events unravels that Sasha can't help but link back to her donor heart.
The show flashes forward to three months after the incident, where the LeFevres, parents of the heart donor, contact Big Frank and invite the Yazzies over to their residence in Crystal Valley. Simultaneously, this reveals the true identity of the heart's donor. This heart once belonged to 17-year-old Rebecca LeFevre (Lilliya Scarlett Reid), a seemingly perfect and privileged girl, whose frilly and lace-adorned lifestyle greatly contrasted Sasha's lived-in and thrifted existence.
Sasha is introduced to Nancy LeFevre (Uma Thurman) and Ben LeFevre (Tony Goldwyn) over an awkward dinner, accompanied by their unruly son Elliot Lefevre (Nicholas Galitzine).  In order to "preserve their daughter's memory." the LeFevres give Sasha a scholarship in Rebecca's name to attend Crystal Valley High School, a far cry from Cottonwood.
Now being in such close proximity to Rebecca's past, Sasha begins to relive her individual memories and discovers what truly happened during the months prior to her death. Aided by her best friend and tech genius Yvonne (Kyanna Simone Simpson), the more they dig into the LeFevres and their connections to the enigmatic New Age healing center The Annexe, the more their suspicions mount that something truly dreadful happened to Rebecca before, during, and after her death.
Chambers also offers a deep discussion about Natives who have been displaced from their family, people, and traditions for any number of reasons. Big Frank has a fraught relationship with his family because of how they treated Sasha's mother before her death. In terms of her relationship with TJ Locklear (Griffin Powell-Arcand), a full blooded Pima and Diné son of an extremely judgmental family, Sasha is shunned instead of welcomed due to being part white.
As lead actress Sivan Alyra Rose grew up on an Apache reserve in Arizona, the culture runs deep and bleeds into the story line, offering a vivid and beautifully diverse picture to viewers. When questioned about proper representation in Hollywood, Rose expressed her opinion greatly, "I don't want to be the token native," Rose asserts. "I want the industry to see me and go, 'Oh my God, we should go to the res to find kids.' I hope it's just a good spark of representation in the big pot of Hollywood."
As the Netflix series continues to gain recognition for its haunting storyline and culturally diverse cast, this could mean a big step towards giving those who are indigenous the ability to thrive and tell their story despite the established barriers of the media. It can break down the wall of stereotypes that currently surround Native Americans, shining a light on the reality of the culture's varied lifestyles. "People have a preconceived notion of what a Native American is, and it's very false." Rose continues. "There are so many indigenous kids who grew up in a city. They weren't on a reservation … I want them to feel like, "Hey, I'm still Native, and I'm still proud — just like Sasha."