Lions football team drops season opener to Lake Worth 44-7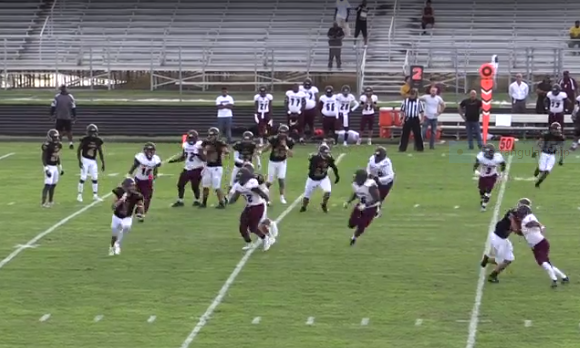 The Olympic Heights football team's 2019 season, under new head coach Kevin Wald, did not get off to the start they had hoped for, losing at home to Lake Worth 44-7 on Thursday night. Giving up 44 points is not the way a team wants to open up the season, especially when only putting one touchdown of its own on the board.
Lake Worth's first two drives resulted in two touchdowns on rushes from quarterback Ke'AnDre Hollis with OH's offense responding with back-to-back three-and-outs. When it looked as if Lake Worth was ready to add another seven on its third possession, OH defensive back Dondre Guillaume intercepted a Hollis pass near the goal line.
The only time the OH offense showed signs of life was on its third possession. Wide receiver/safety Nick Palmenteri took a shovel pass from QB Blake Moreland 53 yards to the end zone for the Lions' only score of the evening.
However, the Trojans put together two more scoring drives to close out the first half with a score of 30-7.
The Lions gave up two more scores to start the second half, one drive of 53 yards over eight plays and the other 65 yards over six plays, making it four straight unanswered touchdowns for the Trojans.
The second half looked much like the first for the OH offense, with the Lake Worth defense spending most of its night in the Lion's backfield, holding OH scoreless for the half.
The only time the Lions had the fans on their feet in the second half was on their final possession. Moreland led the offense into the red-zone, but the drive was killed by a penalty,.  forcing the team to punt, leaving the Lions on the short end of a 44-7 score and 0-1 on the season.
The Lions will travel to take on the Boca Raton Bobcats next Thursday, Aug. 29, at 6:30.