Four Olympic Heights seniors are National Merit Semifinalists; four others receive letters of commendation
Recently, the National Merit Semifinalists for 2020 were announced and Olympic Heights is proud to have four of its own among them: seniors Alexa Domash, Alyson Garcia, Alison Granirer, and Francois Khouri.
Eligibility for National Merit depends on seniors' PSAT/NMSQT score from fall of their junior year. To qualify as one of the selective 16,000 semifinalists, students must be the highest scorers in their state. These students are hoping to achieve finalist status and obtain one of the coveted 7,500 available Merit Scholarships.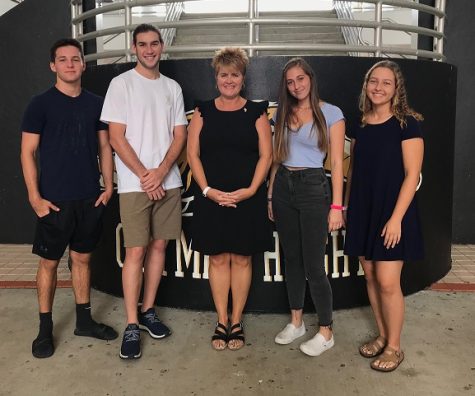 In addition to the four National Merit  Semifinalists, OH seniors Genevieve Krieger, Jack Minor, Cassandra Vyazmensky, and Maxwell Wyatt have been recognized as "Commended." Only about 50,000 of the highest scoring students across the nation receive program recognition. The 34,000 of those who are not semifinalists are recognized as "Commended," receiving Letters of Commendation that acknowledge their outstanding academic performance. 
Of the eight recognized OH students, Garcia, Minor, and Vyazmensky have also been chosen for the National Hispanic Recognition Program for scoring in the top 2.5% of Hispanic and Latino test takers. 
"Becoming a National Merit Semifinalist makes me feel that I am being recognized for my hard work. My initial reaction was happiness and pride," Garcia commented. Domash was also "extremely excited" when she found out, since she "did a lot of preparation for standardized testing all throughout high school." Domash thinks a factor in her success was doing "prep work for the ACT the summer before my junior year, which certainly helped."
On the opportunities the recognition offers, Khouri commented, "It certainly opens up college applications and provides some scholarship opportunities, but basically any other scholastic or extracurricular opportunity depends on the individual's desire to earn them rather than the scholarship opportunities they've been dealt." 
Granirer, on the significance of the recognition, commented, "Being a National Merit Semifinalist is an honor as it is only awarded to the top 1% in the nation. I believe that it will definitely expand my opportunities by not only opening doors to more prestigious colleges, but also by increasing my likelihood of receiving a scholarship.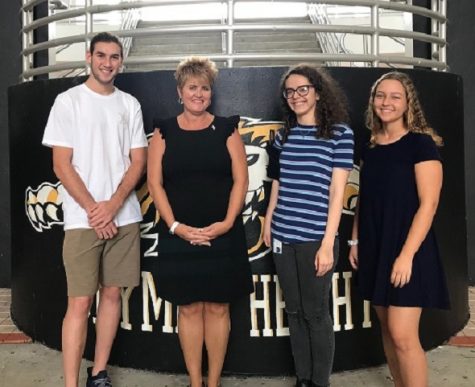 Each state uses its own Selection Index for the PSAT scores to determine recognition for the National Merit Program. In Florida, the cutoff was an index of 219. Students needed to reach or surpass this cutoff score to even be eligible. Only the top one percent, about 16,000 students, are then named as Semifinalists. Domash shares, "Based on my research, I thought I had the right score selection index. But until someone officially tells you, you really have no way of knowing."
To move on to become a Finalist, Semifinalists must fulfill several more requirements. According to the National Merit Scholarship Corporation (NMSC), this entails "completing an application, having a consistently very high academic record, writing an essay, being endorsed and recommended by a school official, and taking the SAT and earning a score that confirms the PSAT/NMSQT performance." 15,000 Finalists will be notified in February 2020 that they have achieved Finalist standing, making them eligible to win a Merit Scholarship.
Domash is optimistic that her accomplishments in the program will facilitate her academic future. "It absolutely expands my opportunities, as it has the potential to make out-of-state schools more affordable depending on if I am selected to be a Finalist," she asserts. 
Domash's dream school is Vanderbilt University in Nashville, so a scholarship could greatly benefit her. Garcia, on the other hand, has her sights set on a more local university. "I have applied to and want to attend Florida International University in Miami, and I plan to major in mathematics and biology in order to become a biomedical engineer," she reveals. 
While Granirer hopes to attend the University of Miami, Khouri says, "I'm just hoping to get into the best college possible and study Political Economy. After that, everything's up in the air!"
Leave a Comment