Lions fall to Blanche Ely 48-6, now 2-5 on the season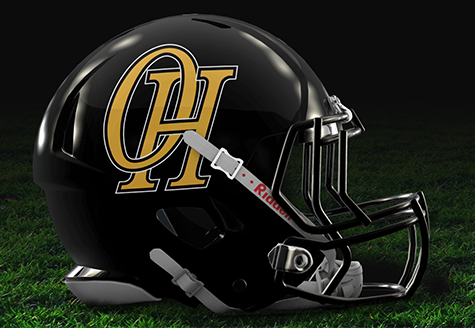 Despite being able to hang with 6-1 Blanche Ely for most of the game's first half, the Olympic Heights football team was eventually done in by Ely's big plays, losing 48-7 to the Tigers in Pompano Beach on Friday, Oct. 11.
The first of the big plays for the Tigers came on their first play from scrimmage after a three and out on the Lions' opening possession when Ely broke off a 64-yard touchdown run for an early 7-0 lead.
However, the Lions answered on their second possession to tie the score with a 20-yard touchdown pass from quarterback Blake Moreland to tight end William Anusbigian, capping off a seven play, 59-yard dive which featured a 27-yard run by Moreland.
The tie was immediately broken when Ely logged its second big play of the game on the ensuing kickoff with a 98-yard return for the touchdown.
The score remained 14-7 until late in the second quarter when Ely scored on two consecutive possessions staking the Tigers to 27-7 halftime lead. The two scoring drives consisted of a seven-play, 58-yard drive and a two-play 55-yard drive featuring a 55-yard quarterback touchdown run.
Things didn't get any better for the Lions in the second half as Ely was able to score on its first three possessions of the half, each of which featured a big play.
On their first possession of the second half, Ely scored on a 92-yard pass play on third and nine from its own 8-yard line. On their second possession of the half, the Tigers went 60 yards on two plays with a 40-yard run to start the drive. The third scoring drive of the half for the Tigers was a 53-yard dive featuring a 30-yard run.
The Lions were unable to do much with their three second half possessions other than a 20-yard pass completion, but that drive ended on an OH fumble.
The Lions, 2-5 on the season, will next host homecoming opponent Forest Hill on Thursday, Oct. 17.