OH diver Danielle Anglin wins Regional Championship, advances to States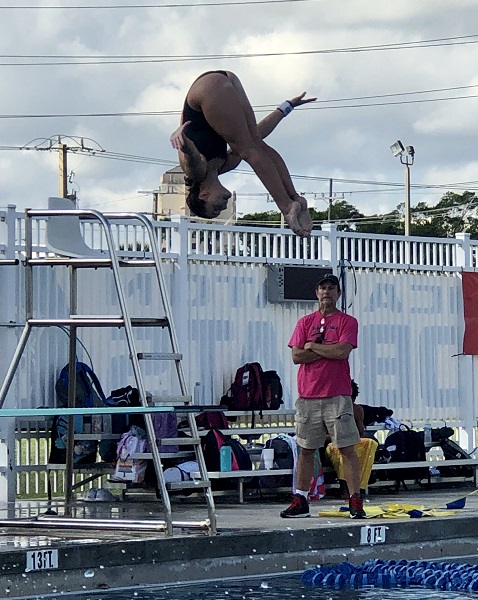 Olympic Heights sophomore Danielle Anglin placed first at the FHSAA Region 4-3A Girls Diving Championship on Friday, Nov. 8, held at Boca Raton High School. She now moves on to the FHSAA Class 3A State Championships in Stuart on Saturday, Nov. 16.
Anglin, who placed second at the District 10-3A tournament, finished with a total of 474.65 points over 11 dives, 16.4 points ahead of runner-up Amelia Lehel from West Boca Raton.
"When I realized I had won, I was very excited to know that I would be going to States, especially since this is my first year of high school diving," commented Anglin, the first diver Olympic Heights has had in a number of years.
Anglin has only been diving competitively for four years. Prior to diving, she had been involved in gymnastics for five to six years, but switched to diving on her mother's suggestion when the gymnastics "got to be too much."
In addition to diving for the OH team, Anglin also dives for the Plantation Dive Team, her club team. She credits her Plantation club coach Dave Burgering for improving her diving technique over the past two years.