The Irishman showdown between Netflix and major theater chains limits the film's release; streaming begins Nov. 27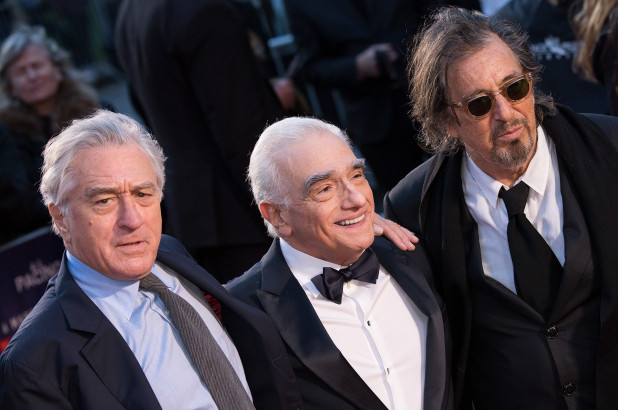 Most high schoolers who watch Netflix do so for the streaming services original series such as Stranger Things and 13 Reasons Why. And of course, Netflix offers its subscribers the opportunity to binge on popular series from other networks such as Breaking Bad and American Horror Story. 
What most teenagers don't realize about Netflix, however, is that it has also become a major player in the production of original movies with critically acclaimed features such as Roma and Mudbound, as well as the very popular Bird Box. 
And up until recently, the major movie theater chains across the country have begrudgingly put up with Netflix's ploy of premiering their films at major film festivals and then releasing them to theaters in very limited runs. Netflix will then make those films available to their subscribers as short as three weeks after the film's theatrical release.
The Netflix strategy serves two purposes: having been shown at a film festival and in a movie theater, it qualifies the movie for Academy Award consideration, helping draw major directors and stars to the Netflix productions, and it builds up publicity for the film's anticipated release on Netflix, luring more subscribers to the streaming service.
However, this practice severely limits the revenue movie theaters can make on the Netflix productions since once those films are released to Netflix subscribers, very few people are going to pay to see them in theaters. In some cases, Netflix will mandate the very short theatre runs as it did with the one-week showing of the Cohn Brothers' The Ballad of Earl Scruggs. 
Netflix's 2018 Roma was released for one week runs in over 30 countries, and then pulled back for a three week period before it became available to Netflix subscribers. Roma ended up being nominated for a staggering 10 Academy Awards and winning in the categories of Best Director, Best Foreign Language Film, and Best Cinematography. Three of its ten nominations were in the categories of Best Picture, Best Actress, and Best Supporting Actress. 
However, major movie theater chains have had enough of Netflix basically using them as a vehicle to qualify their original movies for Academy Award consideration and to build anticipation for their films' release to Netflix subscribers. 
With the anticipated release of Netflix's most ambitious original movie offering to date, Martin Scorsese's The Irishman (starring Robert De Niro, Al Pacino, and Joe Pesci), major theater chains such as AMC, Regal, and Cinemark have refused to show the movie since Netflix would not agree to a 90-day window between the film's release to theaters and its release to Netflix subscribers. Netflix countered with a 45-day window, but the major theater chains rejected that counter-proposal.
 Netflix has invested close to $200 million dollars and several years in the making of The Irishman, so the major theater chains saw the film's anticipated release as the perfect time to at least bring Netflix back into line regarding limiting the theater run times of its movies. 
The Irishman is based on Mafia hitman Frank "The Irishman" Sheeran's account of his relationship with labor union leader Jimmy Hoffa. Hoffa, who also was deeply tied to the Mafia, mysteriously went missing in late July of 1975. To date, no one is sure what became of Hoffa, but Sheeran's story details the role he claims to have played in Hoffa's disappearance.
Netflix's response to the major theater chains' refusal to screen The Irishman was to book Broadway's Belasco Theater to screen the film for a 27-day run, which began on Nov. 1. The film is also currently being screened in select independent movie theaters. Locally, The Irishman is now showing at FAU's Living Room Theaters and Frank's Theatres and Cinebowl Grille in Delray Beach. The film will be made available to Netflix subscribers on November 27.
And while Netflix did not cave into the major theater chains' demands, its refusal to do so has not come without a cost. Netflix has lost a rather substantial amount of revenue anticipated from the major theater chains's expected screenings of The Irishman. That loss is so exponential that it could backup production of other Netflix movies and shows for quite some time. On the other hand, the major theater chains were also looking forward to the higher than normal ticket sales the highly anticipated The Irishman would have brought them.
With neither Netflix or the major theater chains capitulating in this showdown, it will be interesting to see which side blinks first with the release of future  major Nextflix original films.