Rap world loses one of its best with Juice WRLD's death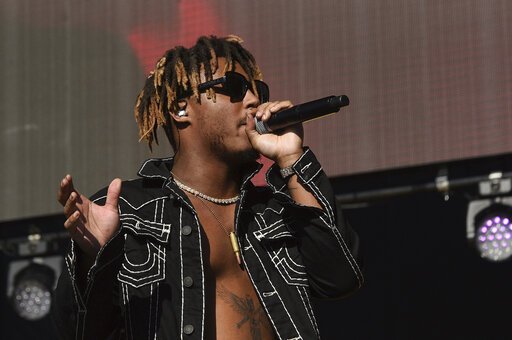 Talented rapper Juice WRLD passed away Sunday morning at a Chicago hospital after suffering a seizure at Chicago's Midway airport. The cause of the seizure is currently unknown, but the death of the musician has fans in shock as the rapper only turned 21 years old last week.
Over his cut-short career, Juice WRLD changed the rap scene for the better, and it upsets all fans of the genre that he is gone way too soon. "Lucid Dreams," the song that put him on the radar for success, peaked at #1 on different Billboard rankings. In March, he released his second album Death Race for Love that included popular singles, such as "Empty," "Maze," and "Robbery," which all contributed to the project's number one ranking on Billboard's 200 list upon the album's release.
Sadly enough, his song "Legends," which served as a tribute for late rappers XXXTentacion and Lil Peep, predicted his young death with the lyrics "What's the 27 Club?/ We ain't making it past 21 [years old]." Many fans will uncover these types of hints at his death after relistening to his music.
Students at Olympic Heights have had different reactions to the shocking death of the musician. Junior Sean Gerstein called Juice WRLD an "inspiration" and a "guiding source" through his music that often was able to touch the emotions of many. Gerstein's favorite song from Juice WRLD was "Lean Wit Me," one of the tracks from his debut album Goodbye and Good Riddance.
Freshman Noah Paul comments, "[His death] is a tragedy, and he was a legend and served as a motive to so many people. His music helped people if they were ever feeling down." Paul also noted that his favorite song by the artist is "Armed and Dangerous."
Junior Josh Jacobowitz asserts, "He influenced many through his music. He will not be forgotten." Either "Robbery" or "Bandit" featuring Youngboy Never Broke Again are among Jacobowitz's favorite songs from the rapper. 
In my opinion, the death isn't very surprising because of the drugs Juice WRLD consumed during his life; however, that doesn't make his death any less upsetting. He was definitely in my top five of favorite rappers ever. Through his albums, features, and even unreleased music, he was able to change so many lives. I see the situation as similar to the death of late rapper XXXTentacion who was also able to affect the lives of many through his music. It seems as soon as fans were able to find another emotional rapper after the passing of XXTentacion, another rapper had to pass away. The only minor positive that can come out of this situation may be to enforce the idea to stay off of drugs and to teach everyone to enjoy the time they have while it's there. My favorite song from Juice WRLD was his feature on 1400/999 Freestyle with Trippie Redd.
Many fellow rappers have offered their condolences on social media, such as Lil Yachty and Lil Mosey. Rapper Ski Mask The Slump God said, "Take me too" as the passing of Juice WRLD is the second death of one of his best friends after XXXTentacion passed away in 2018.
Clearly, Juice WRLD affected many through his music. His passing will affect many if it hasn't already. The genre will forever be thankful for his efforts to change how musicians interacted with fans through their music. Hopefully, the death reminds us all to appreciate the small things in life. All in all, rest in peace Juice WRLD.
Leave a Comment