Olympic Heights Girls Soccer Wins District 13-6A championship; first district title since 1993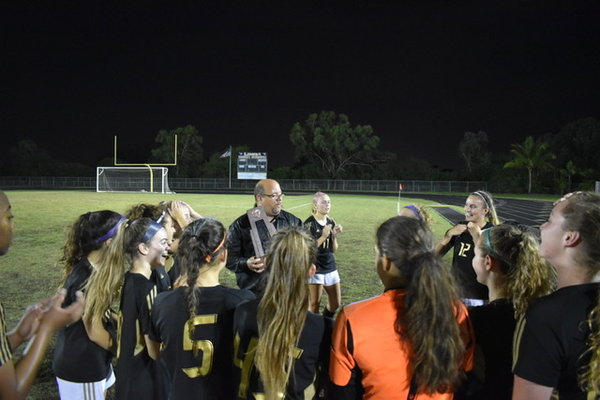 The Olympic Heights girls soccer team won its first district championship since 1993 with a 1-0 victory over Seminole Ridge last night at Corey Lewis Stadium.  The win comes on the heels of the Lions' 1-0 win over West Boca in the district semifinals on Wednesday night, the team's first win over West Boca in school history.
The lone goal in last night's championship match came when freshmen Maddie Seifer took a pass from Ava Trachtenberg and fired a left footed shot off the right post and into the night. In addition to district championship, the win also gives the team 19 wins on the season, a new school record.
The lone goal in Wednesday's night semifinal win over West Boca came when Sydney Durrance scored just four and a half minutes into the game. The Lions' defense was relentless throughout the game, keeping the Bulls off the scoreboard.
As a result of winning the District 13-6A championship, the Lions will host a Region 4-6A quarter-final match next Tuesday 7:00. The opponent will be announced on Sunday.