Just Mercy the best film of the disappointing January releases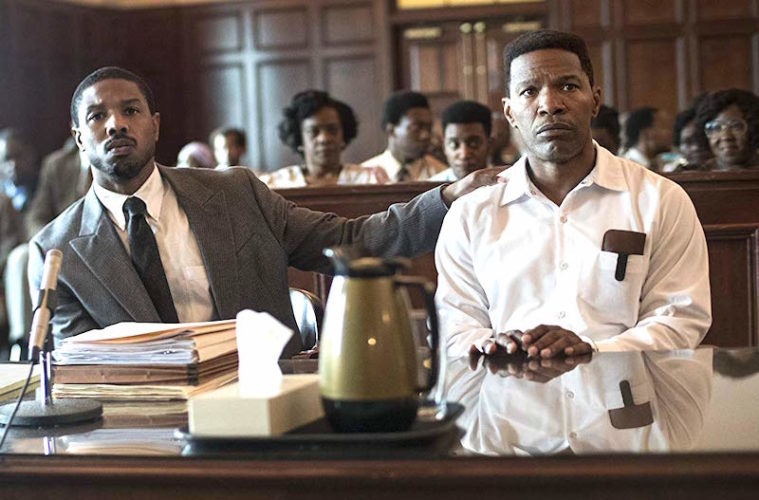 So far this decade, the movies have not been horrendous. With almost half of the releases this month receiving less than a 60 percent approval rating on Rotten Tomatoes, movie directors are going to need to step up their game Some highly hyped films that came out in January 2020 turned into gigantic messes for the movie industry. However, not all the movies that came out this month were awful. In fact, we may well have a contender for the movie of the decade.
With a new decade beginning, one would hope that the first few movies would have some sort of impact on film history, but that has not been the case. Some of the January releases feature top tier actors and actresses, and still failed to succeed. 
Doolittle is a prime examples with Robert Downey Jr. in the lead role of Dr. Doolittle, an animal doctor who can speak to and converse with animals. There have been several film versions of this story in one form or another over the years, which might make one wonder why another was necessary. It wasn't. This family-friendly movie has almost no humor and poor special effects. While mildly entertaining at times, Doolittle is an overall big budget disappointment.
On the other hand, a standout release from January and our "Movie of the Month" is the Oscar-worthy Just Mercy from director Destin Daniel Cretton. Just Mercy is based on civil rights attorney Bryan Stevenson's book of the same title and tells the true story of his fight to exonerate a man wrongly accused of murdering an 18-year old girl. 
Michael B. Jordan stars as Stevenson and Jamie Foxx plays Walter McMillian, the wrongly accused man on death row. The story brings racism and corruption to the forefront while chronicling Stevenson's fight against an Alabama judicial system that allowed for verdicts to be based more on prejudices than evidence.
Jordan and Foxx both deliver phenomenal performances in a film that will have its audience crying with both sadness and happiness while encouraging people to get involved in the never-ending fight for social justice. Just Mercy deserves Academy Award consideration and should be seen by all.
But January also gave us The Turning, another critical and box office bomb. Receiving only a 13 percent Rotten Tomatoes approval rating, this movie is comparable to the Sharknado movies, which are deliberately bad. Ratings and reviews reveal  this film to be slow, boring, confusing, and filled with plot holes. The Turning is a bad horror film telling the tale of a young woman (Mackenzie Davis) who takes the job of a nanny for two creepy kids (Finn Wolfhard and Brooklynn Prince) living in a creepy house. Not an original concept, at all. Strange things happen during her stay, and she soon realizes the dark corridors of the house are actually home to a more haunting entity. 
January also gave us the return of Will Smith and Martin Lawrence in Bad Boys for Life, a  revival of the Bad Boys series The film did better than most of the other movies this month with a 77 percent Rotten Tomatoes approval rating. Smith and Lawrence reprise their roles as crime fighting Miami cops, this time having to deal with the wife and son of a drug lord they had arrested looking to exact revenge. Smith and Lawrence renew their electric chemistry with sarcasm and dark humor, making Bad Boys for Life the second best film of the month and decade.
January may not have delivered many top notch movies, but February looks more promising. A few of the films to look forward to are Birds of Prey: The Emancipation of Harley Quinn, Fantasy Island, and Sonic the Hedgehog.