Easy steps to staying safe during coronavirus pandemic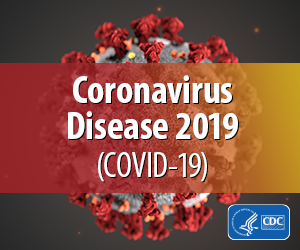 Coronavirus/COVID-19 is known and feared by people on every continent it has swept over. Societies have been informed on the proper means of prevention – social distancing, self quarantine, and isolation. 
The issue at hand for many Florida citizens currently, however, is the disregard for these precautions by "spring breakers," or those who prioritize partying at beaches, clubs, and bars during the spread of this incurable and wide-spread virus. 
Professor Justin Lessler of epidemiology at Johns Hopkins University's Bloomberg School of Public Health has some words of warning for these people who won't let a globe-wide disease stop their intoxication and partying. "The students who are going and partying at spring break potentially are feeding into a world where they are stuck in their houses for weeks on end later on," Lessler explains.
Now, the consequences of their actions are being revealed. Currently, four bpring breakers from Tampa have tested positive for the virus. However, that is not the extent of the issue. Florida universities are releasing news of more students testing positive after their partying in close proximity to large groups.
Many states across the country have decided to try stricter enforcement of the "stay at home" warnings. New York has established an 8:00 p.m. curfew, as has a few other states. In many areas, only essential places are open, such as gas stations, hospitals, etc.
But, the virus is not expected to dissipate any time soon. In a March 23 interview on NBC's Today show, U.S. Surgeon General Jerome Adams warned, "I want America to understand this week, it's going to get bad." 
There have been numerous predictions as to what is in store from people with various levels of expertise on viruses. Among those, the most common predictions include the very hopeful, including that both rising temperatures will weaken the virus and a vaccine will become available, to the very dire, wherein practically everyone contracts the virus.There is also both hope and worry for the virus and how it is currently mutating, for that the process of mutation could be either positively or negatively impactful. 
"The way you stop the spread of an infectious disease like this is with mitigation measures and preventing people from getting it in the first place," Adams advises the public. Adams advises social distancing by avoiding gatherings of over ten people, and self quarantine if a person believes they may have contracted the virus.
The "incubation period," or the time between contracting coronavirus and having symptoms appear, is estimated to be anywhere from 1 to 14 days. This is why there is so much concern for the elderly or anyone with a weakened immune or respiratory system. When someone's body functions at a weaker and less protective rate, it is ideal to pay close attention to these few days in order to search for the proper care needed.
Once the severe virus has been contracted, it takes an average of two weeks to recover in full isolation with medical help. However, it may take three to six weeks for those with compromised respiratory or immune systems.And, as has become increasingly evident, for those at high risk, the result can be death.
Keep in mind that something as simple as touching a contaminated surface can lead one to contract the virus. The simple steps of using hand sanitizer, washing surfaces and hands, and social distancing are one's best bet in avoiding contracting the virus.
Leave a Comment