Florida enters Phase One of re-opening businesses and beaches, but will patrons follow the safety guidelines?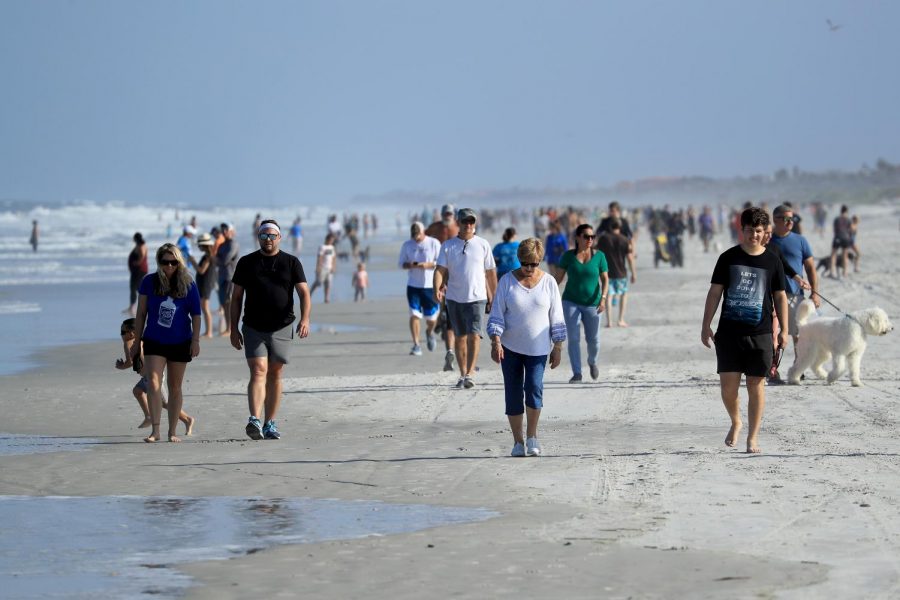 After almost two months of businesses being shut down or running at a very limited capacity due to Coronavirus, stores and businesses are starting to think about reopening. With various state and local precautions established, many businesses feel that now is the time to get back to work. But are people really ready to leave their houses to go shopping and eat at restaurants? 
Many people are still quarantining and not comfortable leaving their houses. Fifteen states are still on lockdown as the remaining are starting to partially reopen. The Washington Post acknowledged that "78 percent would be uncomfortable eating at a sit-down restaurant." If more than half of the country is not comfortable going out, then it seems it may be a rather significant risk to re-open a restaurant with the likelihood of getting very little business. 
The businesses most Americans are most wary of returning to right away include gyms and movie theaters. One of the businesses many are eager to patronize are hair stylist and nail salons for the women and barber shops for the men.
Florida has begun to re-open some of its beaches. Those beaches are requiring social distancing of six feet and are limiting the number of visitors. Olympic Heights junior Skylar Deutch says, "Once the beaches are open, I will consider going as long as I am away from people that are following the rules and staying safe." 
Florida governor Ron DeSantis has made it clear that the restrictions and precautions that accompany the beach re-openings are very important, and if everyone participates in following the new rules that are in place, then it could go very smoothly and be safe. However, there have been reports that some coastal communities have had to shut down access to their beaches just days after re-opening because beach goers were not complying with the mandated restrictions.
Florida is phasing the process of reopening as it is a very slow and careful process. Some areas of the state have begun Phase One and the rest are slowly getting there. Phase One focuses mainly on social distancing, mask wearing, and regular cleanings. There is no timeline established for entering Phase Two. 
As businesses re-open, customers are going to have to trust that businesses are deeply cleaning and disinfecting their spaces on a frequent basis. The customers have to also play their part by wearing masks and social distancing. It is an extremely careful process, but it needs to be done in order to curtail the spread of the virus.