For Jonas Brothers fans, happiness abounds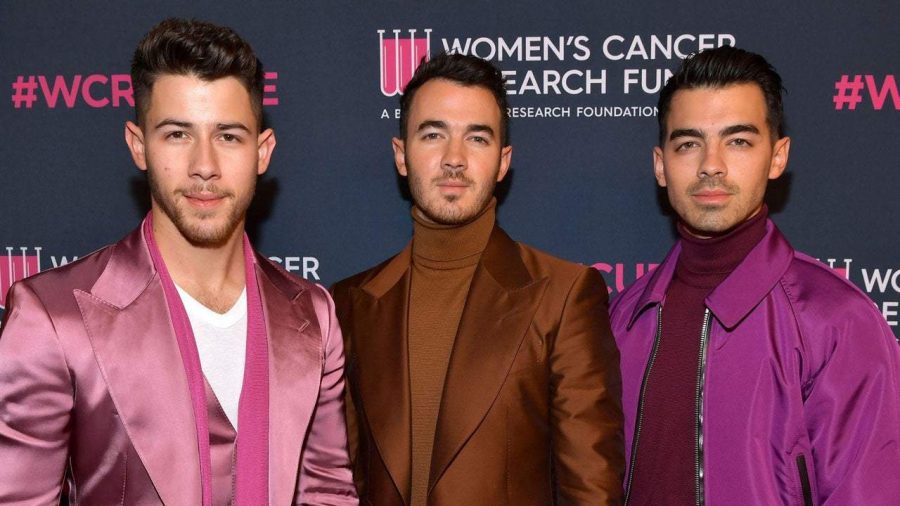 Happiness has continued to prevail for the Jonas Brothers throughout the past two years!  March 1, 2019, was a special day for the Jonas Brothers as it was the day that their six-year split officially came to an end with the release of their Number 1 Billboard Hot 100 song, "Sucker."
Soon after that, on May 9, the soundtrack to their upcoming film documentary Chasing Happiness was released to streaming platforms.  Less than one month later, on June 3, the documentary was released on Amazon Prime Video.  
Utilizing a mixture of home videos, concerts, and interviews, Chasing Happiness gives viewers a glimpse of the story of the Jonas Brothers' rise to fame beginning with their humble upbringing as the sons of a pastor in New Jersey. The Jonas family opens up in interviews about their struggles as their children were growing up.  They also made it clear that the struggles they had faced only made them stronger and capable to reach their full potential.  
Then, just under a year later on April 24, 2020, the Jonas Brothers released Happiness Continues, a concert film. Just as the title of the movie suggests, their happiness has continued.  The follow-up movie to Chasing Happiness was a movie everyone wanted to watch and, of course, sing along to.   
Happiness Continues: A Jonas Brother Concert Film took a different perspective on the Brothers' lives.  Rather than looking at the past like Chasing Happiness, this film focuses on the Jonas Brothers recent "Happiness Begins" tour, and how coming back together has only strengthened their bond.  The concert film not only gives the viewer the feel of actually being at the concert, it also gives the viewer a backstage pass through behind-the-scenes footage and interviews.  
Both of the movies are available on Amazon Prime and are free if the user has a Prime membership.  Many Olympic Heights students have watched one or both of the movies and agree that they are not to be missed. Junior, Marie Pisano says that Chasing Happiness "was good and inspiring," also exclaiming that she "loved it because she loves [the Jonas Brothers]."  Love for the Jonas Brothers is something that many of the students in the OH community share.  
Following their six-year split, the new album, along with the two movies, have allowed the Jonas Brothers to reach their full potential and form a bond unlike what they had previously. The Jonas Brothers also make sure their fans know that this comeback is permanent! The brothers are ecstatic to be back on stage and living out their dreams together again.