Series to binge for those keeping quarantine during Phase 2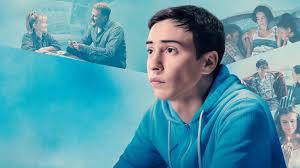 The Coronavirus outbreak has caused movie theaters, amusement parks, and many stores to temporarily close. But now, with Palm Beach County two weeks into Phase 2 of COVID-19 re-opening, these public places are slowly starting to re-open with safety precautions. 
However, since COVID-19 has caused over 13,000 deaths statewide and over 1,200 in Palm Beach County, it is understandable if people are still hesitant to venture into a movie theater. For those people who still want to enjoy an entertaining movie or series, there are still the streaming options that so many took advantage of during the stricter quarantine period. While the series listed below were very popular during quarantine, some viewers overlooked them. All of these shows are available on Netflix and remain strong options for those looking for something to binge on. 
Atypical stars Keir Gilchrist as an 18-year-old boy named Sam who is on the autism spectrum and seeking a girlfriend. Atypical is a coming of age shows that follows Sam on his journey to develop independence from his mother. Olympic Heights junior Marly Telchin, highly recommends this show as it provides "another viewpoint about someone that has a mental disability." 
Atypical enriches a person's knowledge about how autistic people think and act in social settings, and why it is often difficult for them to make friends. The show also makes viewers aware of how autistic people navigate through life while developing friendships and relationships. Ultimately, Atypical revolves around the central concept of feeling out of place in a normal world. 
The Umbrella Academy is about a dysfunctional family of superheroes set in the mid-twentieth century.  The premise begins with 43 unconnected women, who showed no sign of pregnancy, giving birth to children who have superpowers. Sir Reginald Hargreeves is the man that adopts seven out of the 43 children and trains them to save the end of the world, calling them the Umbrella Academy. As the children got older and matured into adults, they disconnected from each other, but then return home after the announcement of their father's death in order to investigate their adoptive father's death. "It was a very action-packed show that never got boring," OH junior Jake Saban states. 
Outer Banks follows the journey of a group of teenagers who are trying to find out what happened to John B's (the main characters) missing father. Set in the Outer Banks of North Carolina, the teens discover a legendary treasure. OH junior Skylar Berman stated that she "feel[s] like I'm part of the journey and adventure that the characters are experiencing!" Outer Banks takes viewers on the team's adventure to find the hidden treasure that they hope will be gold. " The show always kept me on the edge of my chair," said OH senior Chelsea Zipper.
The 100 deals with a group of 100 teenagers after a post-atomic war that destroyed civilization. The group of teenagers, after being kept in outer space for close to one hundred years, are sent down to Earth because of crimes they committed on the spaceship they were in. However, they end up in the wrong spot on Earth and have to fend for themselves. The post-apocalyptic world makes it hard for these teens to navigate, so they have to build their own societies filled with their own rules. "My favorite part about it would have to be how the characters interact with each other. It's really funny," says OH junior Skylar Gribbon.