HBO's Watchmen wins 11 Emmy Awards out of 26 nominations; Netflix's Schitt's Creek wins nine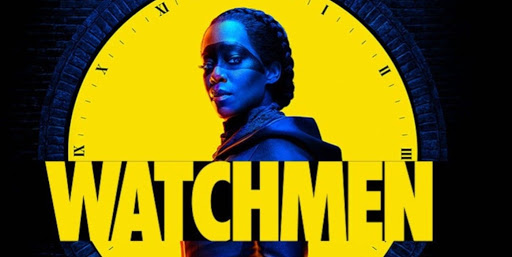 On September 20th, ABC presented the 72nd Emmy Awards show. This year, the show was hosted by late-night talk show host, Jimmy Kimmel and included a large list of award winners, nominees, and even had a live musical performance. Needless to say, this show was epic. 
The show took place at the Staples Center in Los Angeles, California but the winners gave their acceptance speeches virtually from other locations due to COVID-19. Speaking of the winners, the HBO show Watchmen won 11 Emmys out of an amazing 26 nominations. Also, the Netflix sitcom Schitt's Creek won nine Emmys including Best Comedy for its sixth and final season. 
Actress, Zendaya won her first Emmy award this year, "Zendaya made history by becoming the youngest winner for best lead actress in a drama for her role in Euphoria," said Sara Aridi of The New York Times Magazine. This is an incredible win for Zendaya who is only 24 years old. 
Succession won the Emmy award for Outstanding Drama Series. James Hibberd of Entertainment Weekly magazine noted, "Still, Succession beat out seven other dramas for the award: Netflix's Ozark (which was considered Succession's strongest competition), Netflix's The Crown, AMC's Better Call Saul, and – long shots – Hulu's The Handmaid's Tale, Disney+'s The Mandalorian, Netflix's Stranger Things, and BBC America's Killing Eve." 
Last Week Tonight with John Oliver won the Emmy award for Outstanding Writing for a Variety Series, giving the show its fifth Emmy award. IndieWire Magazine writer, Kristen Lopez commneted, "Oliver's win for this year came for an episode the team submitted involving Slapp lawsuits. In the episode, Oliver touches on the lawsuit brought against him and the show by coal baron Bob Murray. A song and dance ensures that is both hilarious and educational." 
This year, the Emmy Awards also included a special performance by singer and songwriter, H.E.R. who sang a cover of "Nothing Compares 2 U" as a tribute to celebrities who have passed away this year. Brea Cubit of Popsugar magazine wrote, "H.E.R. made her Emmys debut on Sunday night with a touching tribute to the Hollywood figures we lost over the past year. During the In Memoriam segment, the 23-year-old singer wore a fuchsia Vera Wang dress and performed a passionate rendition of Prince's 'Nothing Compares 2 U' while playing the piano and guitar. Throughout the set, a heart-rending slideshow featured pictures of late stars, including Chadwick Boseman, Naya Rivera, Regis Philbin, and Kirk Douglas. This year certainly brought some heartbreaking celebrity deaths, making the performance all the more powerful and resonant." H.E.R.'s performance was emotional and soulful and definitely not one easy to forget.  
 In closing, the 2020 Emmy Awards show was an incredible way to honor and appreciate the actors and actresses who work to create the television shows and movies loved by millions of people across the country. Even with COVID-19 restrictions, the Emmys were able to carry out another year of this beloved tradition. 
Leave a Comment