The Torch's Top 10 Christmas Movies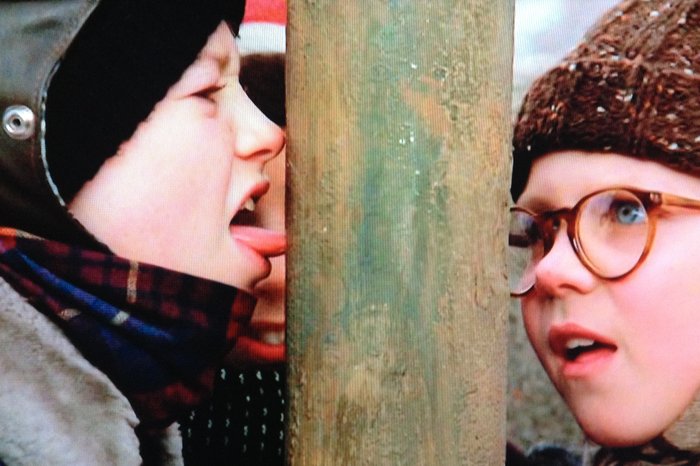 The year 2020 has been a rough one with the COVID-19 pandemic, civil unrest, and a rather contentious presidential election, but the holiday season marks the coming end to 2020 and hopefully a joyous respite. But there is always one debate that is sure to arise during this time of year, and that debate revolves around which are the best Christmas movies. The Torch is here to settle that debate and get you started on your Christmas movie binge. Without further ado, here are the top ten Christmas movies of all time.
10. Miracle on 34th Street (1947): Starting with number 10, a man working as a Macy's department store Santa convinces kids and even adults that he's the real deal. This movie brings up the topics on a person's sanity, divorce, how people get treated, and how to raise a child, making this movie very intelligent as it won the Oscar for screenplays the year it came out.
9. The Santa Clause (1994) With apologies to the Wild Hogs fans out there, Tim Allen has never really found his rhythm as an on-camera movie star. But with The Santa Clause, he stumbled on the perfect sleigh-like vehicle for his gruff comedic stylings. As a divorced ad executive who must take on the role of Santa after the big guy falls from his roof, the Home Improvement star "brings enough playful grunts, wry incredulity, and genuine cheer to the role to elevate this above kiddie movie schmaltz," writes film critic Dan Jackson. If you don't laugh when supporting star Judge Reinhold finally receives his weenie whistle, ask Santa for a new funny bone next year.
8. Die Hard (1988) Die Hard is in fact categorized as a Christmas movie as it takes place on Christmas Eve. New York cop John McClane travels to Los Angeles to spend the holidays with his family. He arrives at the building of Nakatomi Corporation for his wife's office party. The building is taken over by foreign terrorists and each one is held captive to steal $600 million in bonds from the vaults of the building. McClane now has to tackle the terrorists and save his wife and the other hostages. This action-packed movie has a soundtrack of Christmas songs including "Winter Wonderland" and "Let It Snow!"
7. The Nightmare Before Christmas (1993) Tim Burton may seem better fitted for a Halloween movie, but he fills the Christmas role rather well. The film follows the conquests of Jack Skellington, the iconic pumpkin king of Halloweentown, who has become frustrated and lonely with the same annual schedules of scary people in his town. When Jack unexpectedly wanders on Christmastown, all bright colors and happy spirits hypnotize him as he develops a new outlook on life. He plans to put Christmas under his influence by abducting Santa Claus and taking over the job. 
6. Home Alone (1990) Eight-year-old Kevin McCallister is left home alone while his family rushes to the airport for their family's Christmas vacation. He is left to deal with a pair of burglars that are trying to rob his house while his family is away, but not on his watch! He defends his family's home with his bright enthusiasm and his creative young mind. This Christmas movie is definitely on the funny side and is very relatable as the mother of five kids rushes to the airport in fear of missing her flight which many people fear as well. 
5. Rudolph the Red-Nosed Reindeer (1964) With an outcast with a very shiny nose and an elf who wants to be a dentist, this movie is an everlasting sweet story and an annual must-see. This movie teaches the lesson on how it's okay to be different. In the end, all the other reindeer finally accept Rudolph for who he is because he ended up saving the day. Before accepting Rudolph, the other reindeer called him names and he became a true outcast. Rudolph's lesson has been understood more clearly for decades, ever since the story was published as a poem in 1939 and later turned into a popular holiday song. The ultimate reason this movie is a Christmas favorite is that it teaches the important lesson to not think badly of people who are different.
4. How the Grinch Stole Christmas (2000) This movie starring Jim Carrey as the Grinch is a remake of the children's tale written by Dr. Seuss. For the happy people of Whoville, the Grinch chooses to ruin Christmas as he comes down from his mountain home to snatch all the holiday joy from the tinny town of the Whos. But when the Grinch meets the alluring and innocent Cindy Lou, he realizes that his plan to ruin Christmas is a bad idea after all. Jim Carrey perfects the role of the Grinch by actually adding "Constant ad libs [that] may be problematic for screenwriters and directors, but when it's a comedic genius like Carrey, it's easier to accept," writes Kevin McCasland from SCREENRANT.
3. A Christmas Story (1983) Arguably one of the best Christmas movies of all time, this corny movie captures the essence of what being a kid during Christmas time feels like. From the bullies, punishment, the fantasies of wanting a toy so bad, and the stress the holidays bring, this movie makes it possible for everyone to relive the pleasant and troublesome memories of what being a child during the holiday seasons is like. making it very relatable. All Ralphie wants for Christmas is an "Official Red Ryder Carbine-Action Two-Hundred-Shot Range Model Air Rifle," and this need for the toy brings for any adult with a yuletide sweet spot, a warm and fuzzy sensation. 
2. A Charlie Brown Christmas (1965) This is another must-see classic. A holiday film that makes you feel good and full of soft, comfortable nostalgia. To many, this movie is a reminder of the true meaning of Christmas, where being surrounded by loved ones is a blessing in disguise that is noted on Christmas Day.  The Pulitzer Prize-winning writer Michael Chabon explains how the movie "captures an authentic bittersweetness, the melancholy of this time of year, like no other work of art I know." A Charlie Brown Christmas was given an Emmy and a Peabody Award. 
1. It's a Wonderful Life (1946) This is probably one of the most well-known Christmas movies of all time, so it's not a big shocker that this is number one on the list. This movie is funny, heartwarming, deep, and a yearly reminder that thanks to Jimmy Stewart's turn as George Bailey, the holidays are about more than gifts. This is a must-see holiday classic.