Ariana Grande seeks to expand fan base with Positions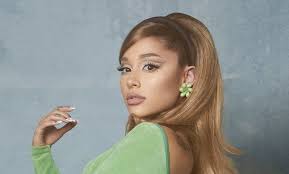 Wow! Ariana Grande's newest album is finally here and fans are going wild! Positions includes 14 brand new songs and the album has been met with largely positive reviews. 
The album covers the genres of pop and R&B, giving it a unique sound that both lovers of pop music and R&B music can enjoy. The album also includes features by other popular artists such as Doja Cat, The Weeknd, and Ty Dolla $ign, which serves to introduce the album, as well as Grande, to a wider variety of fans. 
Mikael Wood of The Los Angeles Times Magazine said the opening song of the album, "Shut Up " is "a jewel box of an orchestral-pop number in which the singer tells off people too concerned with how she spends her time." This song is Grande's response to her haters and people who say negative things about her. It is about how all of these people have nothing better to do. so they spend their time talking about her and the things she does. 
"POV," the 14th track on the album, has sparked a trend on the popular social media app TikTok. People are making videos showing pictures of themselves when they are looking their most attractive and their least attractive to go along with the lyrics of the song. This song is very emotional and powerful and has become a favorite for many fans. PVO" is an expression of love for Ariana Grande's partner wherein she explains how he can see her in a way that nobody else can, not even herself. 
The album's third track, "Motive," features female rapper and singer Doja Cat. The song deals with how before Grande gets involved with someone, she has to know what their intentions are. Doja Cat adds her own twist to the song, making it a great one to dance to. 
The album's 12th track and the title song, "Positions," received the music video treatment. "The 'Positions' music video emulates feminist themes and centers around what a female president, played by Grande, might look like in the White House," Olivia Brown from The Greyhound Magazine explains. "President Grande is a multitasker. Showing a multifaceted character is undoubtedly a reflection of Grande herself, in addition to its general social awareness and relevance." 
All in all, the Positions album is another successful album by Ariana Grande that fans cannot get enough of. People all over the world are loving the album and can't wait to see what Grande does next. 
Leave a Comment