Disney+ bringing Wakanda series to the small screen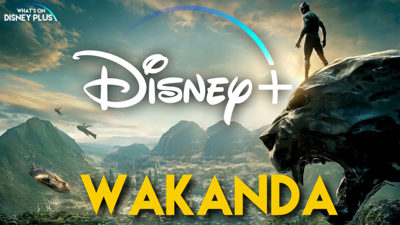 Disney+ has given Marvel Studios a platform to present their titles such as Iron Man and Captain America and Avengers. In addition to those big movie titles, Marvel Studios is now adding TV series. One of their most recent projects is WandaVision. They appear to be adding a new TV series based on the fictional nation of Wakanda from the Black Panther movies. 
The Wakanda show will be directed by Ryan Coogler, who was co-writer and director of Black Panther. According to Variety, "Coogler will be working with Proximity Media to produce this show." Marvel Studios does expect this title to be one of the highest-grossing, and with Proximity Media, it's expected to blow fans away. 
The Wakanda series is said to feature Black Panther. Chadwick Boseman, who played Black Panther has unfortunately passed, and many have wondered who will be appearing in the new projects. Marvel Studios has been very secretive on that matter, however. 
Among other shows coming to Disney+, such as The Falcon and The Winter Soldier, Loki, and Moon Night, the Wakanda series will debut in either late 2021 or early 2022. "We're already in the mix on some projects that we can't wait to share," Coogler commented. Fans have a lot coming to them, but Coogler assures it will be worth the wait. 
There's not much information regarding the Wakanda show, but we do know that it will be following the events of Black Panther 2, which is being directed by Coogler as well. Coogler does mention that there are several projects to come before the Wakanda TV series. 
Proximity Media has signed a five-year contract with Coogler, and they will be releasing new titles along with the Wakanda TV series. The main players from Proximity Media include Zinzi Coogler, Sev Ohanian, Ludwig Göransson, Archie Davis, and Peter Nicks. These people will help in all aspects of the Wakanda TV show as well as other projects. 
Black Panther was a very inspirational and powerful movie to many. It included a strong black protagonist who many saw as a role model. The Black Panther 2 movie will continue this tone. Since Marvel studios want to continue with a powerful cast, they will produce the Wakanda TV show with the intent of keeping the inspirational theme of the project.
Leave a Comment