OH Club Rush to give students the opportunity to find the club or organization that best fits their interests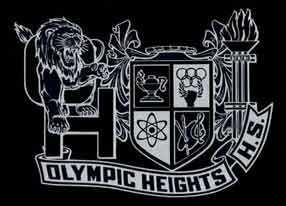 As the end of September nears, it is finally time for an Olympic Heights favorite event: Club Rush. Club Rush is an event wherein the various clubs and organizations set up displays during lunch, allowing for students to explore their various options as to which clubs they may want to join. This year, Club Rush will be held on Friday, Sept. 24 with the various club's display tables set up along the sidewalks that run by the cafeteria, student services/guidance, and the theatre. There will be around 50 clubs hoping to entice students at Olympic Heights to join their club. 
There is a large variety of clubs at our school, many being of interest to all different students. Clubs such as Cards for Kindness and Key Club offer great opportunities for students to serve their communities, while at the same time having the chance to earn community service hours. Cards for Kindness and Key Club both meet on Mondays. 
Senior Marly Telchin, Cards for Kindness co-president, is looking forward to a great year as she explained that "each and everyday, people in our community feel isolated. I am excited to get this club started this year so we can send cards to those who may feel isolated and bring joy to them, such as doctors and assisted living facilities." 
Looking to make new connections or special friendships? Don't miss out on Best Buddies or the Friendship Club. Best Buddies returns to OH, as it helps students with intellectual and developmental disabilities create connections with other students that could last them a lifetime. 
The Friendship Club is a new addition to OH that allows students to take a break after school, have a good time, with the chance of meeting new people and forming friendships. Juniors Lane Rolnick and Carly Weitz, Friendship Club co-presidents, expressed that "the purpose behind the creation of the club was to offer students a chance to be able to take a break mentally, giving them time to relax and have a good time." 
Students wanting to get a head start on their future careers should make sure to look into joining Future Business Leaders of America (FBLA) or Future Medical Professionals of PBC. FBLA is sponsored by business education teacher Ms. Cheryl Shimmel, and the club includes numerous different learning opportunities, such as Public Speaking or Sports and Entertainment Management. 
Junior Jordan Levitt, FBLA co-president, said that he is optimistic for a great year and hopes the club will have plenty of success throughout all competitions and events. FBLA meets on Tuesdays and Thursdays, with meetings taking place one to two times a month. 
Future Medical Professionals of PBC gives students who want to pursue a career in the medical field a chance to prepare themselves for their prospective careers. Mr. Carlos Pargas, social studies teacher, sponsors this club and they meet twice a month on Wednesdays. 
The Debate Club and Literacy Club expands the abilities of students to be able to prevail in reading, writing, and speaking. The Debate Club meets every other Wednesday, and the Literacy Club will meet twice a month on Wednesdays. Junior Alex Hulnick, Debate Club president, is "excited to expand people's speech and debate abilities, while pushing the club towards great success." 
OH has so many great clubs. Students should be sure to look around for what clubs best suit their interests during Club Rush, where they will get all the information they need to join and attend meetings. 
Leave a Comment