Olympic Heights SGA busy planning for activity-filled year
With the 2022-2023 school year at Olympic Heights underway, the Student Government Association (SGA), under the direction of advisor Ms. Chelsea Fink, is already busy and off to a great start.
There are many great upcoming events that the SGA plans or plays a key role in, including Club Rush, tentatively scheduled for Sept. 15, wherein all of the clubs at OH will be on display in order to attract new members. Clubs such as FBLA, Best Buddies, and UNICEF will put on displays exhibiting what they have to offer for the OH student body. 
The first OH spirit week will kick off Oct. 10, allowing students to show off their best costumes and have a fun time with several different events. The Homecoming Pep Rally will be held on Oct. 13, in the gymnasium. Student body treasurer senior Jessica Stempler is "looking most forward to the pep rallies because student government puts a lot of time and dedication into making sure they are enjoyable for the entire school." 
The Homecoming tailgate and football game later that evening  is another great event to look forward to. The next night on Oct. 14, the Homecoming dance with a "jungle" theme will be one of the best nights of the year for students at OH. Student body historian senior Mollie Stempler said that she is "looking most forward to enjoying homecoming because of all the hard work we have put into planning the dance, and cannot wait to see it pay off. We want to make it as special as possible, a dance that everyone will never forget." 
The SGA is made up of the student body officers and the class officers for each of the grade levels. All of the officers, including Miss and Mr. OH,  are essential to the school year activities running smoothly as well.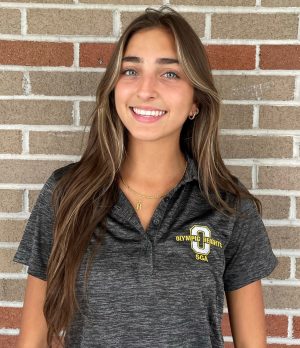 This year's Miss OH is none other than senior Isabella Grippo.  As Miss OH, Grippo is in charge of bringing and encouraging spirit in the student body. "I am excited to get the students and staff more involved in spirit this year. I'm also excited to focus on fun events, especially for the seniors." Grippo was spotted most recently at the first home football game getting everyone to chant and already bringing up the school spirit. "Overall I am just super excited for a great senior year!" Grippo stated.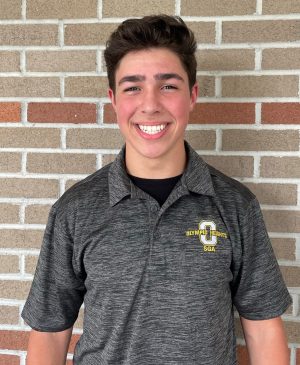 The counterpart to Miss OH is Mr. OH. This year, the position of Mr. OH is held by senior Luigi Dalcanale. The job title of Mr. OH means that, along with Grippo, Dalcanale will be expected to attend school activities, help run them, and go all out for school spirit weeks and other school activities. "This year I am looking forward to helping run the pep rallies, while doing fun activities," Dalcanale explained. "I really want to see the senior class be really school spirited this year and participate in a lot the activities around school."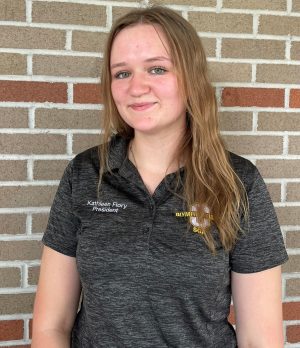 Senior Kathleen Flory is the student body president for this school year. "I am in charge of planning some of the larger events we will have throughout the year," Flory said when explaining her duties. "I also work closely with our advisor, Mrs. Fink, to plan the day-to-day workings of the Student Government (SGA) class, and I run our bi-weekly parliamentary meetings. This year I am excited for my senior year homecoming on October 14. I'm excited for the jungle theme, as well as the pinkout game and the tailgate beforehand."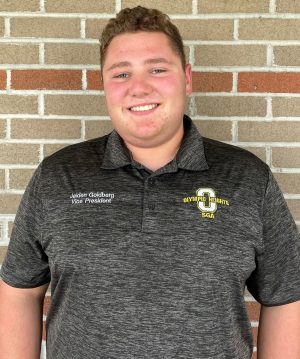 Junior Jaiden Goldberg is the SGA executive board vice-president this year. "My position includes running our second annual 'Trunk or Treat,'" Goldberg explained. That event will be held on Oct. 21, and Goldberg is working on finding a DJ and food trucks to give the attendees the best experience possible. He also hopes to look for sponsorships for the event. Goldberg emphasized his hope that more clubs will be involved in some of the activities that SGA creates and runs throughout the year. "I also hold one inter-club Council meeting per month and oversee what each member is doing while setting up for events such as Dance Marathon and Homecoming," Goldberg explained.
This year Olivia Scheichet is the senior class president. "My job is to create inclusive events for the senior class. I am very excited for senior spirit days," Scheichet told The Torch. In addition to being in charge of the senior class activities, Scheichet is also the executive overseeing of Dance Marathon, and she is hoping to combine both her duties in order to increase participation in the club's events and to raise more money for children with pediatric illnesses. 
Emily Berg, the senior class vice-president, explained that "the district rallies at other high schools are something I am excited to attend in order to learn new things and engage with other students in the area."  
The junior class president is Emma Stein. "My position as your junior class president includes planning prom, Junior fundraisers, Junior spirit days, and so much more," Stein explains. "More than anything, I am excited to boost morale within the junior class." 
Brooke Telchin is the current sophomore class president. "I am responsible for bettering the sophomore class through many things such as planning events, school spirit, and getting more participation within the class," Telchin told The Torch. Telchin is extremely involved in school clubs and sports, and she believes that the skills she has acquired through that involvement make her fit to lead the sophomore class.
Carlie Rosen was elected as the freshman class president on Aug. 25, and she says that she plans on "having a great year, while being able to learn from all of the classmates around her. I want to organize as much as possible to give the freshmen class the best year possible." 
Thanks to SGA and all of their hard work, OH is set up to have an amazing year. Overall, the current student leaders of the 2022-23 school year are dedicated to creating an extremely spirited school environment and creating fun activities to foster OH pride. 
Leave a Comment