Volleyball finishes with a 7-7 regular season record, equaling best outing in over a decade; playoffs start Monday, Oct. 17
As we lean towards the end of the Fall sports season, we also approach the end of a season full of ups and downs for the girl's varsity volleyball team. After a 1-4 start, the Lions finished their regular season with a 7-7 record, having won six of their last nine games. 
The Lions go into the 7A District 13 playoffs as the fifth seed and will play fourth seed Monarch (4-7). The first round matchup will take place at Spanish River High School on Monday, Oct. 17 at 5:00 p.m. 
The .500 record at 7-7 equals the team's best finish in recent memory when the Lady Lions finished at 9-9 in 2019, which was actually the girl's volleyball team's first year under current head coach Ms. Lindsey Adams. Since beginning her Olympic Height's head coaching career, Adams has posted an overall record of 20-37, with her best season coming in her first year at the helm in 2019.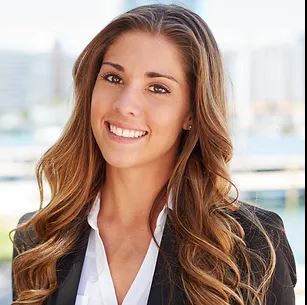 Since that 2019 season, Adams and the girls have posted a combined 4-22 record over the past two seasons. However, the narrative has changed this year, with the girls already having won more games than in the last two seasons combined.
"As I am into my fourth season as the varsity coach for Olympic Heights, we have seen nothing but a tremendous upside within this program," Adams told The Torch, "It wasn't until last season we had just enough kids tryout to finally add a freshmen team, and this year with over 80 kids that came out, we know the interest in our program is becoming bigger."
This four year journey hasn't been easy for coach Adams. Seeing many players come and go, and many different obstacles in her way, she has had to adapt and overcome multiple barriers for the team to be where it is today. 
"In regards to the previous seasons, I believe Covid hurt us as a whole when everything was limited and we didn't know day to day what was next. Kids need consistency, and that year wasn't consistent for us," Adams commented.
The Covid year was very difficult for Adams and the girls, as the team posted one of its all time worst records at 0-10, but since then the team has only improved. This was a big learning experience, but also one in which delayed much of the progress Adams had hoped for.
Elaborating on her experience coaching at OH, Adams claimed, "We are in one of the hardest conferences around and there is a lot of talent we face game to game. Although our record may not show it, our girls fight and play hard each game. When we play, the game is competitive and we truly are a respectable team. Our girls work hard and have great team chemistry on and off the court."
"One of our key players, Lauren O'Donnell, was out all last year with an injury which really hurt us and this year we had a key player that was a Senior quit at the beginning of the season," Adams continued. "It's been somewhat of a roller coaster for us in the sense that just when we think we will have all the puzzle pieces to make us great, something happens."
Throughout her four years in charge, Adams has seen the growth and development of many different girls. Having gone through many ups and downs, Adams highlighted the competitive spirit of the girl's volleyball team.
"This season we have a lot of girls that can just all around play volleyball. A lot of athleticism and a lot of girls who play year round. Each side of the net in practice is competitive, everyone gets along, we've got great team spirit and the girls are hungry. We have the mentality we aren't going to lose no matter what, and I really think that pushes the girls to play their best and that's what makes each match so fiercely competitive. They just don't give up."
The team has nine players who can return next year, and with the experience built from this season, they should be key pieces on the squad. Out of these nine, Adams highlighted her two junior team captains, Ellie Poloskey and Lauren O'Donnell.
"Ellie Poloskey, a junior team captain, has really stepped up and filled a role we didn't have her do in the past," Adams explained. "She primarily went from being just a hitter to now setting and hitting while running a 6-2. She's so athletic and coachable, I can put her in any position as a coach and she will get the job done. This is one athlete every coach wants and needs on their team.
"Lauren O'Donnell, another junior team captain, coming back this year after recovering from a major injury has done a tremendous job and has recovered better than I could have ever imagined," Adams continued. "This is one player who wants to take volleyball seriously more than anything, and it has been so great to see her back on the court where she belongs. Being a key player at the net, she's our go-to when we need to close out a game or go on a run. She's a great all around girl who is a major asset to our program."
Adams also shined the spotlight on her senior captain, Isabella Anusbigian, who has been with her all four years. "Seeing her as a freshman, I knew her upside was going to be tremendous and she would be a big part of our program," Adams recalled. "She's got a quick arm and her all around skill helps us a lot on the court. I'm very proud of her and how she has stepped up this year being a captain. She is such a great teammate and is always positive. She has believed in us since day one and has grown so much on the physical and mental side of the game. Her shoes will be hard to fill next year."
But her shoes won't be the only ones that need to be filled. Adams and the Lions are graduating seven seniors this year, some who are very important players to the team. Players like Poloskey and O'Donnell will be monumental to the team's success next season, but they aren't the only ones who will be major pieces to the team. As a matter of fact, Adams has already begun preparing for those shoes that will need to be filled.
"We kept a bigger roster this year than in the past knowing we will need to fill those shoes," Adams commented. "Like we tell the girls that may not play as much as they'd like to, we look at the bigger picture as a program. Everyone plays a role on our team and to create a successful program, we need to look ahead too and make sure we prepare them for years to come. As long as they keep believing in what we are doing and our plan, we will continue to be successful as a whole."
Leave a Comment