Don't Worry Darling production drama overshadows film
When it was announced back in April 2019 that production had begun on the film Don't Worry Darling, with Olivia Wilde at the director's helm, not many took notice. However, when it was announced in September 2020 that Harry Styles would be taking over the lead role in the film, Styles' massive fan base immediately began to anticipate its release. Upon the film's actual release in late September 2022, many of those same fans began to wonder about its history.
Don't Worry Darling is a thriller set in the 1950s and focuses on the happy lives of Jack Chambers (Styles) and his wife Alice (Florence Pugh) until Alice decides to further investigate the company her husband works for. 
Shia LaBeouf was originally cast in the lead role of Jack Chambers and his departure from the production has been a matter of controversy. Wilde claimed in a Variety article that she fired LaBeouf because he was too "combative" on the set, saying, "His process was not conducive to the ethos that I demand in my productions.  He has a process that, in some ways, seems to require combative energy, and I don't personally believe that is conducive to the best performances."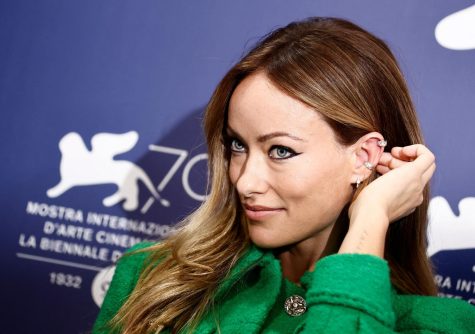 LaBeouf countered in an email to Wilde which he shared with Variety that he quit the production, stating, "Firing me never took place, Olivia."  LaBeouf went on in the email suggesting that Wilde was pushing a false narrative based on a lawsuit filed by his ex-girlfriend that alleges sexual battery, assault, and infliction of emotional distress. LaBeouf has denied the allegations.
Controversy also arose when fans noticed Pugh was doing very little to promote the film. Speculation on that matter has ranged from Pugh being upset that Styles was paid three times what she received for the film to her displeasure over her treatment by LaBeouf when he was attached to the production to her being upset over the relationship Styles and Wilde developed during the film's production. 
The day of the release of Don't Worry Darling, The Los Angeles Times reported that according to their sources " a screaming match — took place between director Wilde and star Florence Pugh in January 2021, about three-quarters of the way through filming." 
Wilde has called the pay disparity "nonexistent," telling Variety, "I'm a woman who has been in this business for over 20 years, and it's something [equal pay for female actors] that I have fought for myself and others, especially being a director. There is absolutely no validity to those claims." None of the stars involved have directly addressed the other speculations surrounding the reason for Pugh being conspicuously absent from the publicity circuit for the film.
With that in people's minds, more controversy arose when the film's cast attended the Venice Film Festival in early September of this year. On the red carpet, many noticed the separation between Wilde, Pugh, and Style. 
Additionally, even though it is not clear in the video of the alleged event as to what is taking place, some are claiming that Styles spit on fellow cast member Chris Pine at a press conference during the Venice Film Festival. The speculation is that Pine has sided with Pugh in her alleged rift with Wilde, and Styles had taken offense to that. However, Pine's representatives and Styles himself have dismissed the allegation as being totally untrue. Styles did joke about the rumor during his recent New York concert.
With all the drama surrounding the film, Don't Worry Darling was the top grossing film of the Sept. 23 weekend, bringing in close to $20 million. To date, the film has grossed $78 million globally, but its expectations did not uphold fans' criticism. 
The internet came very quickly with reviews on Don't Worry Darling, both positive and negative, including a CinemaScore of B minus. The critics score for the movie on Rotten Tomatoes is a dismal 38% with the fans gave the film a score of 74%
Many fans have commented on various internet sites that the movie did not fulfill their expectations. One fan commented that the film "could've been 1000 times better." Perhaps, the reception of the film was directly influenced by the drama surrounding its production. As stated by Olympic Heights sophomore Grace Deeb, "I believe that in every movie if the actors are not enjoying the filming and holding back, then the movie production is being reflected on that."  
Leave a Comment