The Torch's 2022 FIFA World Cup preview
The 2022 FIFA World Cup is finally here. After four long years of waiting, all eyes will be on Qatar Sunday morning when the host country takes on Ecuador at 11:00 a.m. eastern time in the opening game of the world's most popular tournament. The 22nd edition of the World Cup will see 32 teams battle it out from November 20 all the way to December 18 for a chance at eternal glory.
 The World Cup is the most unpredictable sporting event in the world, and with multiple headlines, this year's competition is set to be one for the ages. Superstars Lionel Messi and Cristiano Ronaldo go into their final World Cup looking to finally lead their nations to triumph; tournament favorites Brazil and Argentina look to dethrone France; while Germany, England, and Spain look to push Europe's World Cup winning streak to five.
As we prepare to watch the most talented players in the world go head to head, we're taking a deeper look into each of the eight groups and 32 nations that will be at center stage this winter. 
Group A: Ecuador, Netherlands, Qatar, Senegal
Ecuador: After finishing fourth in a tough South American qualifying bracket, Ecuador is making their fourth World Cup appearance and is looking to match or even eclipse their best World Cup performance by qualifying out of the group stage. With class players in top European leagues such as Pervis Estupiñán and Moisés Caicedo at Brighton in the Premier League, Ecuador will be a serious contender for one of the two spots to advance to the round of 16.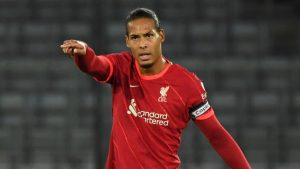 Netherlands: After failing to qualify for the 2018 World Cup, the Netherlands come into this year's tournaments as the heavy favorites to qualify out of Group A and have a chance to make a run for it all. With three World Cup final losses and not a single title, Virgil Van Dijk, Frenkie De Jong, and Memphis Depay look to lead the Dutch to their first title in Qatar this winter.
Qatar: Through the multiple controversies surrounding Qatar and its selection as host nation, the decision remained and Qatar will open up the World Cup playing Ecuador this Sunday, November 20, in front of 60,000 fans in the Al Bayt Stadium. In their first World Cup appearance ever, it will be hard for the Qatari to make it out of the group, and they are expected to join South Africa (2010) as the only host nation to not qualify for the knockout rounds.
Senegal: Fighting with Ecuador for a spot through the round of 16, the current AFCON Champions will have to do it the more difficult way. A team with multiple stars lost its brightest one this week with Bayern Munich forward and Senegal's best player Sadio Mane picking up an injury taking him out of the World Cup. With other core players available, such as Chelsea goalkeeper and defender Édouard Mendy and Kalidou Koulibaly, Senegal should remain a top contender in Group A.
Group B: England, Iran, USA, Wales
England: In what is one of the most unpredictable groups in the whole tournament, one thing has been certain: England qualifying for World Cup play. The English come into this World Cup with the most valuable team at just over $1.3 Billion. With 25 of its 26 players in the squad currently playing in the Premier League, chemistry should be at a high, and so are their expectations. England hasn't won a major trophy since their one and only World Cup title in 1966 and arrive in Qatar with expectations and demand as high as ever after losing the UEFA European Championship final at home to Italy last year.
Iran: One of the most underrated sides in this tournament, Iran proceeds to Qatar ready to put up a fight for a qualifying spot out of Group B. After taking over in 2011, Head Coach Carlos Queiroz helped the team qualify for the past three World Cups and has maintained the base of the team that competed in the past two tournaments. Iran now has the oldest squad in the World Cup with an average age of 28.9 years.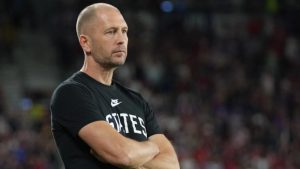 USA: The Americans come into this World Cup with a lot of pressure on their shoulders after failing to qualify for the tournament in 2018. This will be Gregg Berhalter's first World Cup in charge of the USMNT, and qualification odds for the U.S. sat at around 50/50. The USA also enter the tournament with the second youngest team at an average age of just 25.2 years. This lack of experience may come back to bite them in three tough games against Group B opponents.
Wales: This will be Wales' first World Cup since 1958, and they come in with the difficult challenge of matching their transcended tournament achievements. Wales made it all the way to the semi-final of the Euros in 2016 but were later on disappointed by not qualifying for Russia in 2018. Aging star Gareth Bale will look to captain his side to a spot in the knockout rounds, which would be a major accomplishment for the Welsh.
Group C: Argentina, Mexico, Poland, Saudi Arabia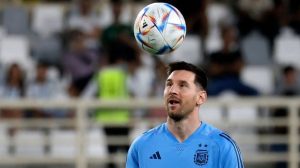 Argentina: In his fifth and final World Cup, Argentina captain Lionel Messi is looking to add a much-desired trophy to his collection. The Argentines come in stronger than ever with their best team in recent history and have all the rights to be dreaming of winning it all. Argentina is undefeated in their last 36 games, including wins against Brazil in the Copa America final and Italy in the Finalissima. Messi and Argentina are expected to breeze through Group C and are one of the heavy favorites to be lifting the trophy on December 20th.
Mexico: The Mexicans have not only qualified but made the round of 16 in each of the last seven World Cups. With Argentina likely to finish first, Mexico comes in as the favorite to take that second spot in Group C over Poland. Mexico, however, hasn't made it past the round of 16 in any of their past seven attempts, and it will be hard seeing them do it this year as they will likely be up against either France or Denmark.
Poland: After crashing out of the group stage in 2018 and not qualifying in 2014 and 2010, Poland looks to improve their World Cup reputation in Qatar this winter. With the team built around Barcelona superstar Robert Lewandowiski, Poland comes in looking for an underdog story in Group C. It is hard seeing them qualify out of this group, but if they can pull out a win in the first match versus Mexico, anything can happen.
Saudi Arabia: Saudi Arabia landed in the World Cup as the second lowest-ranked team in the tournament and with little to no expectations in a very competitive Group C. Although this is their second straight tournament appearance, leaving with any sort of points would be a major accomplishment for the Saudis.
Group D: Australia, Denmark, France, Tunisia
Australia: This is Australia's fifth consecutive World Cup, but expectations run low this year. A team that has only picked up one point in the past two tournaments, and whose last win came in 2010, it is hard seeing them outqualifying France and Denmark at the top of Group D.
Denmark: Likely the biggest underdog of this competition, Denmark comes into Qatar ready to turn some heads. After a semi-final run in the Euros last year, the Danes' confidence is at an all-time high after defeating Group D rivals France twice this past summer in two Nations League matches. In just their sixth-ever World Cup, Denmark is a heavy favorite to qualify out of this group, and with a very well-balanced team, they could shock the world in the knockout rounds.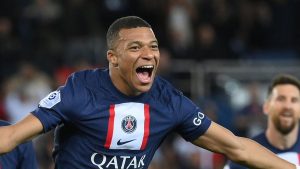 France: The current champions look to go back-to-back in Qatar this year, a feat that hasn't been accomplished since Brazil in 1962. The French, however, have been dealing with many injuries this winter which may affect their World Cup chances. Starting midfield duo of the 2018 campaign Paul Pogba and N'golo Kante have both been ruled out of this year's tournament along with forward Christopher Nkunku. In the latest heartbreaking report, current Ballon d'Or holder Karin Benzema has picked up an injury in training just one day before the World Cup begins and will be absent as well. France still flies into Qatar with a star-studded squad, and if Kylian Mbappe and Antoine Griezmann can match their 2018 form, their attack will be hard to stop, making a second consecutive title a real possibility for Didier Deschamps' men.
Tunisia: Also headed to their sixth World Cup, Tunisia is well below their group opponents. With only two wins in the history of the competition, Tunisia will be looking to qualify out of the group for the first time ever but will leave Qatar with a smile on their face if they are able to manage a win versus Australia, and competitive games versus France and Denmark.
Group E: Costa Rica, Germany, Japan, Spain
Costa Rica: The quarter-final Cinderella run in 2014 by Costa Rica wasn't able to be matched by the 2018 squad which got knocked out in the group stage. Costa Rica flies into Qatar in one of the most difficult groups of the tournament. The obvious favorites for the group are Spain and Germany, but this won't stop Costa Rica from attempting to recreate its 2014 magic.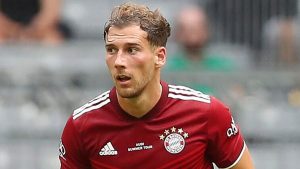 Germany: One of the most traditional World Cup teams, the Germans hold four titles to their names and look to match Brazil's record of five. Germany is coming off embarrassment in Russia after finishing last in a group with Sweden, Mexico, and South Korea. As the Germans look to bounce back they are placed in another difficult group in which they will likely be fighting with Spain for the top spot. With very little time to prepare for this year's tournament, chemistry has been an issue for many teams. But unlike the rest, the Germans have seven players from Bundesliga champions Bayern Munich who are all likely to start and will be looking to bring world glory back to Berlin.
Japan: In Russia, Japan was a few minutes off making the quarter-final for the first time in history, but were knocked out following a second-half come-back by Belgium. Having qualified for the past six World Cups, Japan has made it out of the group stage three times, but in Qatar they sit in a very difficult group in which they will likely need a miracle to overtake either Spain or Germany.
Spain: As a new generation of players slowly takes over, the 2010 World Cup champions look to work off their Euros campaign last year. Spain made it to the semi-final losing in heart-breaking fashion to future champions Italy. Spain's new generation of young players contains a mix of the same ball-playing style implemented in the 2010 world champion team with the likes of Pedri and Gavi dominating Barcelona and Spain's midfield. Their main weakness as of now is their defense, but if head coach Luis Enrique can get it together, another major tournament semi-final appearance could be in sight for the Spaniards.
Group F: Belgium, Canada, Croatia, Morocco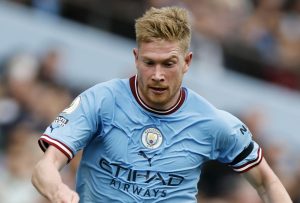 Belgium: As Belgium's 'golden generation' comes to an end, they will look to improve on their third-place finish in Russia in 2018. This is Belgium's last true chance to win a title with this current group of players, and although expectations aren't as high as they were four years ago, having talents such as Kevin DeBruyne on your roster can always help. Qualifying out of Group F is expected for the Belgians, but a deep 2018-like run would shock viewers. 
Canada: In just their second-ever World Cup appearance, Canada is getting re-accommodated to the scene. The Canadians already surpassed expectations beating out Mexico and the USA in the CONACAF qualifiers to finish first, but were unlucky with the draw, being placed in a group in which they will likely need a miracle in order to advance. As one of the host nations for 2026, Canada will do what it can this year to gain experience and get ready for a better run then. 
Croatia: Luka Modric and Croatia were the major storylines of the 2018 World Cup, taking a small European country all the way to the final before being defeated by France. This feat will be nearly impossible to match in Qatar this winter, but a deep run can't be ruled out for Croatia. With Modric once again leading the line, an experienced Croatian team comes into the 2022 World Cup ready to fight with Belgium for the top spot in Group F.
Morocco: After being in a difficult group in 2018 which included Spain and Portugal, Morocco once again lands in a tough group having to face Croatia and Belgium now. Although a group stage exit is likely, the Moroccans will look to cause an upset, and with stars like Hakim Zyiech and Achiraf Hakimi, Morocco remains a fun and watchable team.
Group G: Brazil, Cameroon, Serbia, Switzerland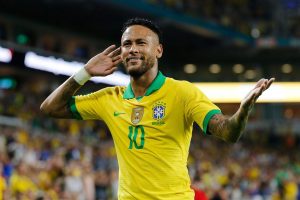 Brazil: Over twenty years and five World Cup later, Brazil looks to once again hoist the World Cup trophy. Brazil is the only nation to participate in all 22 World Cups to date and is the record holder with five cups. Neymar and the Seleção arrive in Qatar with the second most valuable squad in the tournament, the best odds, and the #1 position in FIFA's World Ranking. With a slight edge over Argentina and France, Brazil is highly regarded as the favorite to win it all come December 18. 
Cameroon: Cameroon's last two World Cup campaigns contained a combined zero points in 2010 and 2014, and after being placed in a tough group with the title favorites and two strong European sides, it will be hard seeing this number go up. The Cameroonians come into the tournament with one of the youngest squads at an average age of 26.3 years and are hoping their youthfulness can lead them to a point in this year's run.
Serbia: Another one of the most underrated teams in this tournament, Serbia has one of the best attacks in the World Cup. With Fulham's Aleksandar Mitrović and Juventus' Dušan Vlahović leading the line, Serbia isn't short of attacking power and will cause some damage in Group G. The second qualification spot behind Brazil is a true toss-up, and if the Serbians are able to capture it in a tough Group G, it would be a great achievement.
Switzerland: In 2018, Switzerland was drawn in a nearly identical group, one which also included Brazil and Serbia and now Group E members Costa Rica. As expected, Brazil finished first, but it was the Swiss that had a slight advantage over Serbia for the second qualification spot. Switzerland's squad mainly remained the same with goalkeeper Yann Sommer and midfielder Granit Shaka leading the way. In the Euros last year, Switzerland eliminated current world champions France, an achievement that may give the Swiss the confidence and inspiration needed to stamp their passage into the knockout rounds.
Group H: Ghana, Portugal, South Korea, Uruguay
Ghana: Ghana has the youngest team of the 2022 World Cup at an average age of only 24.7 years. This youthfulness leads the Ghanaians to the seventh-worst odds of winning it all, and although qualifying out of tough Group H will be a hard achievement, their youth could lead to an upset over the aging Portugal or Uruguay squads.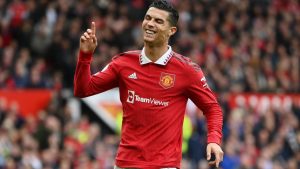 Portugal: A fifth and final chance for Cristiano Ronaldo. The main star of Group H looks to finally lead his nation to ultimate glory and add the only missing trophy to his decorated collection. Portugal, however, isn't solely centered around "CR7." Other Premier League stars, such as Bernardo Silva, Bruno Fernandes, and João Cancelo, will need to be a key part of Portugal's campaign if they want to make a run. Although expectations are high to see if one of the best players of this generation can finally lead his nation to a World Cup title, Portugal sits with only the eighth-best odds this winter, and a quarter-final or semi-final campaign is a more realistic goal for the Portuguese.
South Korea: With all eyes on star Son Heung-min, South Korea will need the others to step up as well in order to once again cause a World Cup upset. In 2018 South Korea made history by beating and outperforming Germany in the group stages. If the Koreans can pull off a win or a tie versus either Uruguay or Portugal and combine that with another three potential points from the Ghana game, they could be headed to a surprising and overwhelming round of 16 appearance.
Uruguay: One of the most well-balanced teams in the World Cup, Uruguay heads to Qatar in the hopes of lifting the trophy for the first time since 1950. The experienced attack of Luis Suarez and Edison Cavani goes into their fourth consecutive World Cup together, and Uruguay will look to bounce off the veteran forward's connection to make a good run. Finishing first in this group is of the utmost importance for Uruguay, as the second-place team out of Group H will likely play Brazil in the round of 16, an opponent Uruguay hasn't beaten in 12 games over the last 20 years. 
Leave a Comment