SPORTS WRAP: Flag football scores some sweet swag; Girls tennis shines at districts; Weightlifters take regional hardware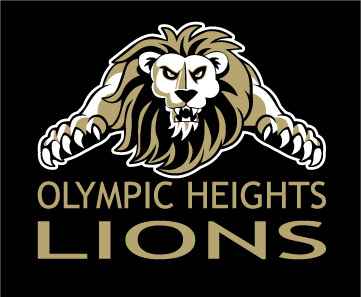 FLAG FOOTBALL: The Olympic Heights flag football team was the recipient of some sweet team gear courtesy of the Miami Dolphins and Nike. Miami Dolphins community relations representatives visited OH on April 14 to give the Lady Lions warm up sweats, cleats, and a variety of other gear in recognition of National Girls and Women in Sports Day. Even the boys football team benefited from the visit as they too received team gear from the Miami Dolphins and Nike.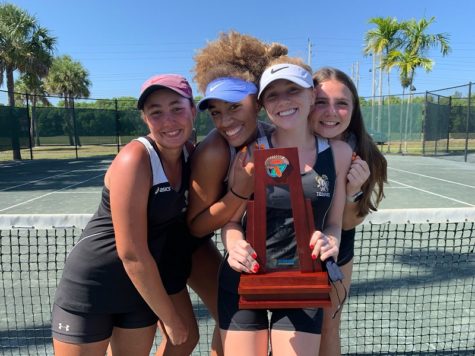 TENNIS: The Olympic Heights girls tennis team finished second overall at the District 15-3A Tournament on April 13 and 14, qualifying for the Regional Semifinals where they lost to Doral.  At the district tournament, Ariana Fromm, Makayla Lewis, and Sofia Ferraz qualified for the finals as did the doubles team of Fromm and Lewis.  All of the Lady Lions who advanced to the finals took home second place, losing to St. Thomas Aquinas. On the boys side, Mason Sacher earned the individual District Runner-up while the boys team placed fourth overall.
BOYS WEIGHTLIFTING: Of the 20 Olympic Heights weightlifters that lifted at the Regional Tournament, 12 placed in the top six of their respective weight classes. This year OH will send the most boys they've ever sent to the State Finals. Individual medalist at the Regional Tournament were: 
Gold medal:

Tyler Park, Isaiah Pierre

Silver medal:

Moses Jean, Sean Lutin, Bryan Santos, Fuge Theodore 

Bronze medal:

Gilson D'Haiti, Kaivin Im, Gilson D'Haiti
CHEERLEADING: Cheerleading tryouts for the 2021-2022 season begin April 26 and run through April 29. Those interested should join the cheerleading Google Classroom using code  mpccpb or see Coach Nicki in student services.
Leave a Comment