NEWS ANALYSIS: Mahsa Amini's suspicious death after her arrest by Iranian morality police sparks worldwide protests
Protests in Iran have surged following the death of 22-year-old Mahsa Amini, who was allegedly killed by Iranian law enforcement for not covering her hair fully with her hijab. Many protesters have been taking to the streets to protest Iran's Islamic laws surrounding women's headwear as well as the cruel enforcement methods of those laws.
Amini was arrested by the Iranian "morality police" while she was visiting Tehran. The morality police are known for enforcing the strict codes of the Islamic republic. A key part of this enforcement is through the Guidance Patrol, which stands out in part for the green-and-white vans its officers drive.
Amini was taken into custody via one of these vans for wearing her hijab loosely. According to Iranian authorities, she was taken to a detention center to be trained on hijab rules, and there, she had a heart attack and later died.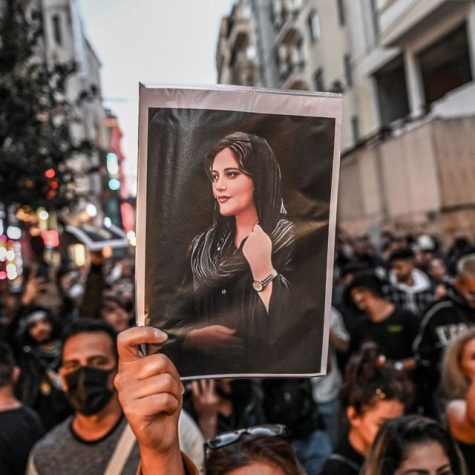 However, many have confronted the Iranian government after a report came out saying that Amini's death was caused by a skull fracture from heavy blows to the head. Additionally, Amini's family stated that she had no history of heart problems. The widespread suspicion that Amini was killed by the Iranian morality police for her loose hijab has sparked massive upheaval.
Iran, officially known as the Islamic Republic of Iran, adheres to strict Islamic laws based on the government's interpretation of the Qur'an; hadith, a chronicle of the prophet Muhammad's experiences and teachings; and Islamic cultural traditions. Many of these laws place strict regulations on women, who are treated as inferior to men.
The most noticeable laws placing constraints on women involve dress codes and rules regarding the wearing of a hijab or Islamic headscarf. The Middle East Institute noted an example, saying that "according to Iranian Civil Law, Article 134, the sentence for women showing her hair without a hijab is 15 years in prison." But if Amini was wearing a loose hijab, why wouldn't she get a prison sentence instead of a death sentence? 
The answer lies in Iran's political and religious history. Iran experienced a sharp increase in secularism during the 1960s and 70s under the rule of Shah Mohammad Reza Pahlavi. However, Islam was brought back into the center of Iranian culture under the regime that followed, led by Shah Ayatollah Ruhollah Khomeini. Khomeini preached the importance of "preserving" Islam, and the primary method of preservation was through the government.
Khomeini's new regime was a conservative counteraction to Westernization that prompted secularization. Khomeini initially softened the harsh edges of his ideal Islamic government, but the extremes of the new government under Islam were soon realized once he came into power. Today, Iran's current leader Ayatollah Ali Khamenei has yet to comment on the protests, but he has previously made public his stance in favor of the mandatory hijab laws.
Many laws, particularly within Iranian Civil Law, repress women or have provisions that would give women harsher penalties than men. An example of this according to the Middle East Institute is that "A married woman may not obtain a passport or travel outside the country without the written permission of her husband."
The death of Amini has inflamed Iranian women and protesters who are subjected to these blatantly unfair laws. In defiance of the strict hijab mandates that got Amini arrested and allegedly killed, many women are taking off their hijabs, some burning them or waving them in the air in resistance. Some are going as far as cutting off their hair—a political symbol that has had a worldwide impact. 
In the Islamic tradition, women's hair is a beauty that is meant to be hidden from the view of others. However, the Iranian government's mandatory hijab laws place restrictions on women's freedom of expression, and, of course, they led to Amini's death. In Amini's honor, cutting hair has become a symbol of Iranian women taking their power back against a restrictive, authoritarian regime.
Iranian women across the world have been showing solidarity with the protesters in Iran by cutting off their own hair. Many women are posting videos of themselves cutting their hair on TikTok and Instagram, helping protesters gather more media attention.
"It emphasizes the unity amongst women, and when we all come together, incredible things can happen," Olympic Heights senior Reagan Courtney said "I find this movement empowering, as it gives more women a platform to spread a message that we have each other's backs, and we are a strong force that will fight for our rights."
Adding to the impact of these protests is the involvement of men. Iranian men have joined the efforts and even cut their own hair to show solidarity for Iranian women being oppressed. This is key to the reconstruction of the Iranian government from an authoritarian regime to an equal-opportunity democracy.
"Women's rights are the most important measure of democracy everywhere," Abbas Milani, director of Iranian studies at Stanford University, told the Los Angeles Times. "And men have finally, I think, in the largest numbers ever, recognized that if they don't fight for women and for their equality, you're never going to have a democracy."
Unfortunately for the protesters, while they have made national headlines, the Iranian government is pushing back against their efforts. The Human Rights Activists News Agency reported that an estimated 233 protesters and counting have been killed by the Iranian government. Furthermore, at least 23 children have been killed as well.
Nevertheless, protesters are continuing to resist the authoritarian government of Iran. To these women and their allies, locks of hair will continue to cover the streets and social media feeds until a change is implemented.
Leave a Comment