No Major Oscar Nominees of Color Bring Renewed Charges of Racism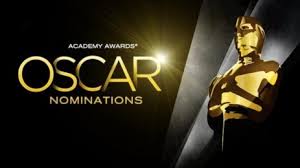 Hang on for a minute...we're trying to find some more stories you might like.
Well into the twenty first century, there is no doubt that racism and discrimination are still prevalent forces. Most recently, it has been made apparent with the "Oscars So White" controversy. For the second year in a row, the four acting categories of the Academy Awards and the Best Direction category fail to include nominees of color. Additionally, none of the Best Picture nominees features a prominent character of color.
In 2015, the debate centered around the perceived exclusion of the movie Selma, (the true story of the three-month period in 1965, when Dr. Martin Luther King, Jr., in the face of violent opposition, led a civil rights march from Selma to Montgomery, Ala. in an effort to secure equal voting rights for African-Americans), which did receive a Best Picture nomination but no other major category nominations.
This year, movies that are about or have African-American actors in featured roles did receive nominations, but only for the white members involved in the films. Straight Outta Compton, (which tells the story of the rise to fame of the legendary hip-hop group NWA) received a Best Original Screenplay nomination for white writers Jonathan Herman and Andrea Berloff. Creed, another in the long line of Rocky-inspired sequels, starring African-American actor Michael B. Jordan in the lead role, earned white actor Sylvester Stallone a Best Supporting Actor nomination for his reprisal of the Rocky Balboa character.
As calculated by Variety.com, "there were 305 films eligible this year. If hiring reflected the U.S. population, Oscar voters would have weighed 150-plus films directed by women, 45 directed by blacks, 50 by Hispanics, and dozens of movies by directors who are Asian-American, LGBT individuals, people with disabilities and members of other minorities. Of course, the actual tallies were a fraction of those numbers."
Many have been shocked and offended by this perceived slight of minorities. Renowned African-American celebrities such as Spike Lee (Do the Right Thing) and Jada Pinkett Smith (The Matrix) – whose husband, Will Smith (Independence Day, Men in Black) was expected to earn a Best Actor nomination for his role in Concussion, but did not – are boycotting this year's Oscars.
Smith defended her stance by telling usmagazine.com that "at the Oscars…people of color are always welcomed to give out awards…even entertain, but we are rarely recognized for our artistic accomplishments."
New York Times movie critic, A.O. Scott asserts that "the shocking – or maybe not so shocking – whiteness of this year's field of nominees exposes not only the myopia of the nominating body, but also the deep structural biases of the industry that feeds it."
Which brings up another issue: the big picture. It can be speculated that instead of blaming the Academy, those insulted and appalled should blame Hollywood, as there is a conspicuous lack of opportunity for minorities in the entertainment industry.
Another New York Times film critic, Manohla Dargis, encourages the indignation but calls for it 365 days of the year, not just on this one night: "The primary reason the Oscars are so white this year and most years is that the movie industry is overwhelmingly white. That's infuriating, but that's not shocking, and it sure isn't news. And if that bothers people, then they need to start complaining with their dollars. By, say, supporting movies with minorities and women.'"
Dargis raises a vital point. Entertainment's soul function is to entertain! If the masses are enraged with those given that job, seeing as it is predominantly white men, then it is their responsibility to bring about change. Rather than the stars boycotting, perhaps the fans should. In fact, they may be the only ones capable of making a difference as they have the ultimate voice with their box office dollars.
But, yet again, the Oscars have sparked a racial debate and uproar. This year, many would not "like to thank the Academy," but rather, spurn what they feel is its backwards conservatism.
The Torch Academy Awards Predictions:
Picture: Spotlight
Director: Alejandro G. Inarritu, The Revenant
Actor: Leonardo DiCaprio, The Revenant
Actress: Brie Larson, Room
Supporting Actor: Sylvester Stallone, Creed
Supporting Actress: Alicia Vikander, The Danish Girl
Original Screenplay: Spotlight
Adapted Screenplay: The Big Short
Animated Feature: Inside Out