The Man and the Story Behind the Often Taken for Granted 9-1-1 Emergency System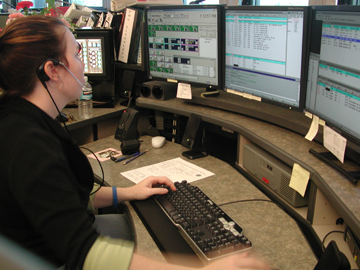 Hang on for a minute...we're trying to find some more stories you might like.
We might never know what our fanatical and chaotic world packed with homicide, terrorism, and disease would look like without the invention of a universal emergency number. As 21st century civilians, it is easy to take the technology we use in our daily lives for granted, but to imagine a world without something millions of Americans utilize every year is almost unfathomable. That "something "is 9-1-1.
In 1968, 9-1-1 became the national emergency number of the U.S; despite this, it was not the first country to do so. In fact, Britain created its own emergency telephone system thirty years earlier in 1937 and used the number 9-9-9. Before 1968, there were many different numbers that Americans would have to know to be able to reach the police. For thousands of people it was such a hassle that the U.S. government approached the two major phone companies at the time (one of which was AT&T), and they eventually worked together to generate one single number to call: 9-1-1.
Nevertheless, one problem arose: 9-1-1 didn't have any of the sophisticated location finding features of today such as the ability to automatically route a call to the correct answering location or information about who was calling. Simply, it was just a shortcut, and with fingers crossed, the call carried over to the correct police department (typically who answers 9-1-1 calls).
This was where Stephen Meer and his Colorado-based company Intrado (the innovative name for Meer's business that bought out AT&T's 9-1-1 service system in 2006) came into the picture. Meer and his partner George Heinrichs invented innovative technology to make the 9-1-1 information process move much more efficiently.
The Torch had the incredible and extraordinary opportunity to speak with Meer, who explained, "We worked to make information available about the name and location of the caller when the call was answered at the police department and we invented a bunch of technology about how to route the calls to the correct police department that was responsible for the exact area where the caller was calling from." Around that same time, he also created flash flood warning systems, computerized dispatching systems, records management systems, and security and intelligence systems to make 9-1-1 much more reliable and feature rich.
Intrado provided voice switches, infrastructure, databases, electronic mapping, call routing and other components and services necessary to ensure that when people called 9-1-1, their call was routed to the most appropriate public safety agency and give the 9-1-1 dispatcher the best possible information about where the caller was. This is imperative when the caller is hurt, sick, or is a place of immediate danger if they speak.
But everything had changed when cell phones became much more widespread in the 1990s. The original 9-1-1 system was not capable of handling cell phone calls, so Meer and his company decided to do something about it. He asserts, "We invented a bunch of new technology to make wireless 9-1-1 work, and then a few years later we had to do it again when the ability to make telephone calls over the Internet arrived.  Then came texting and we invented the way to make that work." He also admits, "I actually made the first ever live text to 9-1-1 "call" during a national 9-1-1 conference in front of a few thousand people.  It was both a great and terrifying (if it didn't work) moment."
By that moment in time, Intrado had about 1,500 employees and dominated over 95 percent of the 9-1-1 market in the U.S. as well as work in several other countries. Meer's company has over 60 patents for their technology, and they were continuing to validate that the 9-1-1 system was robust, reliable, and people's lives could depend on it for an emergency in any situation.
As Chief Technological Officer of the company, Meer's job was to ensure that what Intrado came up with, designed, built, tested and operated could ultimately become the 9-1-1 infrastructure for most of North America and a handful of other areas around the world. And it did. Meer explains that that the responsibility to provide 310 million people the ability to call for help in an emergency greatly rested on his shoulders, and he sometimes would sit on the edge of his bed pondering about of all the lives his company had saved. "It is both amazing and scary," he says. "It always gives me goosebumps and makes me very proud of our team that works so hard to make sure that everything is correct."
Recently, Intrado went public and was traded on the NASDAQ stock exchange. It was eventually sold for a half-billion dollars. This surprisingly left both the stock holders and the executives of Intrado pleased in the end.
When asked to simply describe the 9-1-1 system, Meer remarks, "9-1-1 is the way that people in the United States can call for help when they need it.  It is a lot like an iceberg.  The public sees this little tip above the water (the phone number and the ease of calling it), and underneath there is this huge infrastructure and group of smart and dedicated people that make sure that when you need it, it works."