New iPhone 11 comes with enhanced features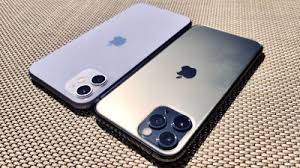 With the release of new iPhones always comes controversy regarding the build of the devices, ranging from enthusiasm to harsh criticism. This is especially the case with the new line of iPhones released on September 20. The iPhone 11, 11 Pro, and 11 Pro Max feature a matte back as well as the glass back styled by the iPhone 8 and up. 
Olympic Heights junior Jean Alfonso offered his insight on the new iPhone, saying, "I think my new phone is a great phone." He has the standard iPhone 11, and previously had the iPhone 7. A notable feature for him when moving through those few iPhone generations was the lack of a power button. 
The third camera contributes to better low-light pictures on "night mode," using and A3 Bionic processor to help low-light pictures apprear more vivid. The camera also improves brightness, reduces noise in videos, and will be three times faster in low light scenarios. 4k video quality is also improved; 4k has been featured on iPhones since the iPhone 6s. Another purpose served is enhanced optical zoom.
The prices, however, have seemed to improve with the most basic of the three models. The iPhone 11 retails for $699, the iPhone 11 Pro for $999, and the 11 Pro Pax for $1,099. The previous line's most basic model, the iPhone XR, was originally sold for $749 for the typical 64 GB model. 
The new color range has also had a positive appeal to online audiences. Along with the previous colors comes the new yellow, green, and lilac purple. Social media seems to have formed an obsession with the purple iPhone. Bright colors, excluding red, had not been sported on iPhones since the iPhone 5c line in September 2013, which included white, yellow, blue, green, and pink bodies. 
The iPhone 11 Pro can also be submerged in four meters of water for up to 30 minutes, which is a significant increase over two meters from the iPhone 11.
Other improvements include significantly longer battery life; however, the 11 Pro features shorter battery life than the 11 Pro Max and the 11. Depending on the model, the phones battery life can last 10.5-12 hours on average. 
One debated aspect of the new line is the low 64 GB for the cheapest electronic devices offered. This may explain the slightly reduced prices for each of the phones. A less significant issue is the slight increase in weight of the new line compared to the previous line. 5g data was also highly anticipated for the new iPhones; however, that will not be a reality for at least another year. 
With a bright, vibrant display of the OLED screen and more realistic tones on pictures, the iPhone most definitely has made improvements.
Leave a Comment