COVID-19 quarantines can lead to feelings of isolation and loneliness, especially for the elderly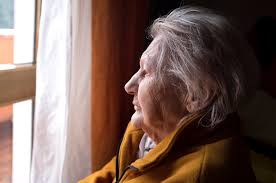 During these turbulent times of coronavirus/COVID-19, millions are affected emotionally as well physically by the isolation and accompanying loneliness brought on by both mandated and self-imposed quarantining. 
 As I write this, my 99-year-old great-grandmother sits alone in her retirement community apartment watching the clock. The highlight of her day is going to her mailbox down the hall as she might run into a neighbor or two. All 300 hundred seniors in her apartment complex are quarantined and must be isolated in their apartments as they are among the most susceptible to the virus. 
Those in isolation, such as my great-grandmother, can experience mood swings, depression, concentration problems, appetite loss, weight loss, and sleepiness. According to mental health experts, isolation can result in early death regardless of age or gender.
During this pandemic, many cities have opened up mental health assistance via both the internet and by telephone. Perhaps those who are in the worst mental state of isolation are those relatives who cannot be with their loved ones who have been recently admitted to hospitals around the country with the virus. 
Hospital, assisted living facilities, and nursing homes are closed to visitors, and all the patients and residents are isolated and quarantined in place. Not only are those people feeling lonely, but their relatives and friends are feeling hopeless and isolated from comforting those in need. 
For those with "cabin fever," the following are suggested to help keep the depression that often accompanies such isolation at bay:
Keep to a schedule

Stay active; even though you are alone you can begin an exercise program 

Reach out to others: make that phone call or write that email to someone you have not been in contact with for a while

Try something new: cook, read a novel, write a journal
Even though holidays, birthdays, and anniversaries will come and go without being able to be with loved ones during the times of quarantine, it is important to remember this is only temporary. Eventually, we will be reunited with friends and relatives, and life will once again return to normal.  
Leave a Comment