The Top 10 romantic comedies to watch with your Valentine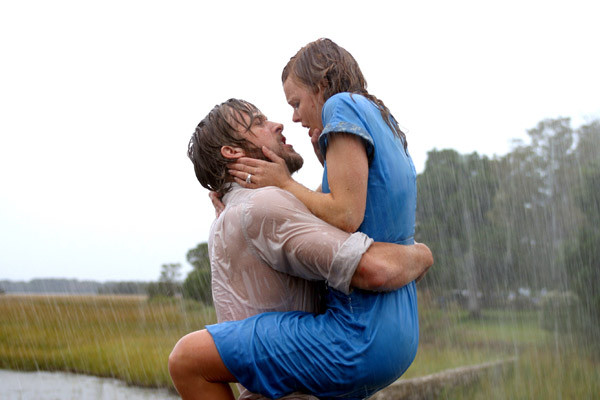 Valentine's Day is all about romance, which makes it the perfect time to watch some romantic comedies. After all, there is nothing like watching a rom/com in bed surrounded by blankets, popcorn, and candy. Rom-coms are a staple in the movie world. They can make the viewer laugh and cry all at once. Of course, there are many romantic comedies that are not well known, such as many of the Hallmark movies. However, there are some pretty well-known ones that are classics in the world of rom/coms. Here are the Torch's top-ten romantic comedies to watch with the special someone this Valentine's Day:
1.  The Notebook (2004): Of course one of the most well-known rom/coms is The Notebook, adapted from one of Nicholas Sparks' most popular books. This movie features Ryan Gosling and Rachel MacAdams, the iconic Regina George from Mean Girls. The movie is about a mill worker named Noah and a privileged girl named Allie and their young love. The story is told by a man to a lady in a retirement home. The movie has many twists and turns, but it is definitely one to watch because, after all, it is a classic.
2.  10 Things I Hate About You (1999): This movie is definitely one of the greats. It features Julia Stiles and Heath Ledger, more commonly known as the Joker. It has everything a good rom/com needs: singing, dancing, and best of all, paintball. It has set the standards for many teenagers' ideas of high school romance.
3.  The Princess Bride (1987): As one of the most quoted rom/coms of all time, this crowd favorite tells the twisted and complex love story of Buttercup and Westly as the couple journey through the land, braving royalty, giant rats, pirates, and swordsmen. 
4.  She's All That (1999):  She's All That is a classic ugly duckling-turned-swan story. The movie follows popular boy Zach and his attempt to turn an ordinary girl into a prom queen; however, he unintentionally begins to fall for her. 
5.  50 First Dates (2004): Who doesn't love Adam Sandler, and when combined with star actress Drew Barrymore, what could go wrong? The storyline follows a former playboy and his quest for an island girl's heart. The only issue is that she has no short term memory due to an accident. This hilarious movie really holds to the saying "If you fail, try, try again."  
6.  Mamma Mia (2008): You know a movie is good when it has been watched by over 65 million people. The movie musical follows Sophie as she tries to find her father. In order to do this, she invites the three possible men to her wedding without telling her mother, Donna (Meryl Streep). This movie is a cult classic that consists fully of Abba songs. And the best part is, if one loves the first movie, as most people do, there is a sequel. Both of these movies make the viewer want to move to a Greek island and join Donna And the Dynamos. 
7.  How to Lose a Guy in 10 Days (2003): What can go wrong when two people place bets about love? The answer: everything. In this movie, Andie bets her coworkers that she can lose a guy in 10 days by doing what all women do wrong in a relationship. Meanwhile, Ben bets his friends that he can get any girl to fall in love with him in 10 days. They spend the entire movie torturing each other, and it makes for great comedy. 
8.  Just Friends (2005): There's nothing like coming home for the holidays, especially when one hasn't been home since high school. Chris Brander, played by Ryan Reynolds, finds himself stranded in his hometown with a crazy popstar and the life that he ran away from 10 years ago. This is an issue, especially when he is still pining for the girl of his dreams from high school. The new and improved Chris Brander attempts to prove that he is a new man, but when his lives, collide there is nothing but comedy and drama.  
9.  The Proposal (2009): When faced with deportation, book editor Margaret Tate tells her bosses that she and her assistant are engaged. Her terrified assistant decides to go along with it, but with a condition: she must fly with him back to his hometown to meet his family in Alaska. She knows nothing about him despite having worked with him for years, and watching her attempt to figure it out on the way makes for embarrassing comedy.
10.  Clueless (1995): The cult classic follows the iconic Cher and her best friend Dionne. Throughout the movie, Cher plays both matchmaker and fixer-upper. Although she is clueless and shallow, she certainly makes for great laughter. The queen bee of the school gives us iconic quotes, scenes, and outfits.
Leave a Comment