Prognosis is good for OH Future Medical Professionals Club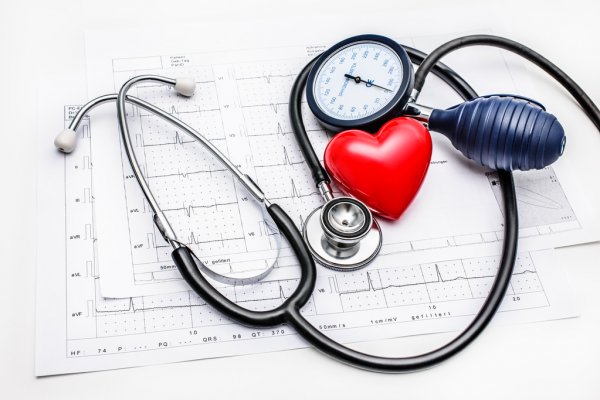 Olympic Heights staff and students welcome a new club to campus, The Future Medical Professionals Club. This is the first year OH has offered this club with the help of students and club sponsor OH history teacher Mr. Carlos Pargas. The club is perfect for students who want to learn more about joining the medical field as they learn some basic medical knowledge and get to interview current doctors and medical school professors to gain advice and knowledge.
The students meet with Pargas via Google Meets after school on a regular basis to discuss the club's progress and host interviews with current professionals. They play games to increase their knowledge and they discuss the medical aspect of different topics so that they can learn from each other.
Pargas noted that students have "virtual interviews in our meetings with doctors, medical students, and the admissions director for a FAU's medical school. The doctors and medical students we have met virtually are very generous, intelligent, and successful people." Pargas said that the club's popularity has increased by social media among students and by word of mouth, and all students are welcome and encouraged to participate if they have interests in pursuing medicine or want to learn more about the medical field and what it takes to become a physician.
OH sophomore Gezzilly Cartagena has been wanting to start the club because she thinks "there are so many determined students at OH, including myself, who want to be involved with medicine. Other students should join it since it is very helpful for those who love the idea of studying medicine." Cartagena believes that the club is perfect for those who think they want to go into the medical field as they will gain knowledge that most high schoolers do not have, and will get insider information from current doctors and professors, including some med school admission tips.
Students are permitted to ask questions during interviews with current physicians and find out what med schools look for in applicants as it is getting more and more competitive and difficult to get into med school. Sadly, many students who graduate med school with their M.D. are having trouble getting matched to residency programs which can be dispiriting as they put so much time and effort into earning a degree they now cannot use.
To avoid this, med school professors and doctors have encouraged students to show interest in medicine as early as possible so that they have an advantage. Hopeful med school students can do this by volunteering in a medical office and taking classes at school that show an interest in science such as chemistry, physics, and anatomy and physiology, all of which are offered at OH.
Another student who is actively involved with the club, sophomore Divyansha Moparthy, also believes that students should join the club to nurture their passion for medicine to make them a more knowledgeable future doctor. Moparthy also said, "I joined the club because I wanted to help people and also get a head start in my path to becoming a doctor and explore what I want to do. We get to have interviews which are very helpful and they provide insight."
Pargas also said that his "goal with this club is to provide an avenue for my students to pursue their interests. My students wanted to do a club about medical careers and the administration at OH has supported us from the beginning."
Leave a Comment