TikTok's BookTok leads to an increased interest in reading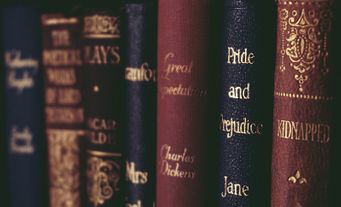 The enormously popular TikTok social media app gives people the freedom to post videos with the intent of being funny, informative, scary, or cool. TikTok allows users to post their own content or copy from other creators with all different types of sounds, trends, filters, and hashtags. TikTok categorizes user's videos to tailor their "For You Page" so that they may be more likely to watch and enjoy. One of those categories, for example, is for those who enjoy reading: "BookTok."
On BookTok, TikTok promotes popular authors and their books to give others a chance to enjoy them. People on the book side of TikTok create videos expressing how much they love a specific author or a specific genre of books so that others can enjoy it as they do. By creating these TikToks, influencers can promote other well-established authors or even old ones that don't have the spotlight to help get their books on the bestsellers list.
The "#BookTok" hashtag on TikTok, has "racked up over 5.8 billion views, and some authors have seen a tenfold increase in book sales for work that are often decades old," explains Jake Helm, a writer on the Evening Standard. Book stores are starting to notice the TikTok trend and use it to promote books at their stores. For example, Barnes & Noble's website has a "BookTok" section devoted to selling the most popular TikTok books. Also, other American book suppliers have added sections highlighting titles that have gone viral on the platform.
Book publishers are thrilled that their sales are up and have acknowledged how much of an impact BookTok has. Helm reports that Shannon DeVito, director of books at Barnes & Noble, said in an interview with The New York Times, "We haven't seen these types of crazy sales – I mean tens of thousands of copies a month – with other social media formats." TikTok is an app with worldwide usage and billions of users. Publishers are even joining the app and creating their own accounts to promote their books. Other publishers are paying influencers with substantial followings to promote their books.
Eighteen-year-old influencer Selene Velz told The New York Times that she was being paid thousands of dollars to promote authors and their novels. Is it now just about money? Is BookTok fake? One never knows with some accounts; users will trust who they want predominantly based on the comment section in The TkTok videos posted. So in this instance, if an influencer is promoting a book that may not resonate with that influencer's audience, users will comment and let other users know that they do not think the book is not as good as the influencer is saying. 
Olympic Heights junior Jordyn Segal has been on BookTok and read the book A Court of Thorns and Roses by Sarah J. Maas. "I enjoyed the book a lot, and I am surprised that TikTok could recommend a book to me like that," Segal explains. The book is about Feyre Archeron, a 19-year-old huntress, who is kidnapped by a beast-like creature who teaches her about the world after she kills a wolf in the woods. It's a twisted version of Beauty and the Beast that teens on TikTok love. The book has over 28.5 million views on the app and Maas' sales are through the roof. 
BookTok has caused an upward trend for book sales. Old and new, promoted or not, books from everywhere are being rediscovered by millions of TikTok users. This can further promote reading, which can only be beneficial. BookTok is a great place for book lovers to share books and converse about the content of their favorites.
Leave a Comment