Computer chip shortage affecting car availability and prices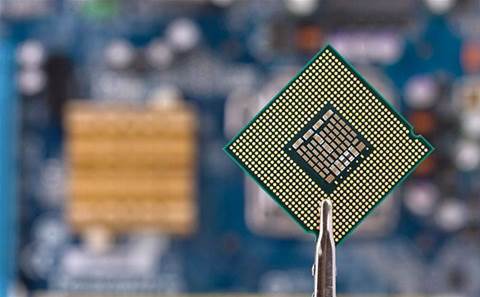 The COVID-19 pandemic impacted a vast number of industries worldwide. Restaurants, grocery stores, shopping centers, and many other places were forced to shut down. Also forced to shut down were manufacturing factories, including those that produce computer chips that are essential to many other products, including motor vehicles. Due to the pandemic, a worldwide computer chip shortage forced many car manufacturing companies to halt the production of their vehicles because the cars cannot be manufactured without the chips.
Cars need computer chips in order to function properly. This is because the chips power numerous aspects of the car's operating systems ranging from engine performance to safety features to the infotainment system. According to carpart.com, "Some chips are programmed to increase horsepower, some increase fuel mileage, and some increase throttle response." For those reasons, these chips are large in stature due to their significant role in the function of the vehicle.
Currently, General Motors, the owner of Buick, Cadillac, Chevrolet, and GMC have decided to idle their factories because they have not been able to acquire car chips, which means they cannot produce and sell vehicles. Being that they are now rapidly losing money, they have shut down factories to prevent unneeded costs. Due to the decreased availability of cars, used vehicles are skyrocketing in price, because they are still accessible to consumers.
Many people are wondering when this shortage will end. Pat Gelsinger, the Chief Executive Officer of Intel, the chip manufacturer, reported that "there is no end in sight "to the scarcity of the supplies to develop the technology to place in vehicles. He also explained that he thought the production of the chips would increase in about two years. 
Two years is a long time for cars to be on hold, due to the large demand for them. ISeeCars.com is a website selling used. The website announced that some used cars have a higher price tag than newly manufactured cars. For example, "The average trade-in value of a used vehicle in June was $21,224, up 75.6% year-over-year," according to CNBC News.
Recently, some new car manufacturing lines have restarted production, including the Ford Bronco, Jeep Wagoneer, C8 Corvette, Jeep Rubicon 392, and several others. Still, all of these cars have been delayed and are not expected to arrive to their purchasers in the near future. The Ford Broncos have been delayed about a year from their release date. This is all due to the scarcity of the vita; computer chips. 
Analysts do not seem to be able to agree as to when the shortage will end, but most foresee it being next year at the earliest. Elon Musk is the CEO of Tesla and Co-Founder of SpaceX, two of the most technologically advanced companies in the world. The shortage of chips has also affected Tesla's car production. Musk released a statement saying that he believes the chip shortage it is a "short-term" issue and will be resolved shortly. 
One of the driving forces in the increase in prices of cars is important is due to how people get to work. Nearly everyone was forced to work from home over the last two years. Very few people needed to commute to work or school, but as the world continues to reopen more and more, the prices will keep rising.
Leave a Comment