TEACHER FEATURE: Ms. Heather Ortiz
How many years have you been teaching? How many of those at OH? 
I have been teaching for 16 years, and this is my ninth year at Olympic Heights.
What courses are you teaching this year? 
AICE Marine Science
From which colleges or universities did you earn your degrees? 
B.S. in Biology from Virginia Commonwealth University,  M.S. in Biology from FAU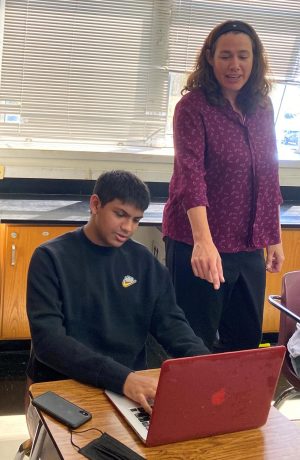 What other jobs have you held? 
Fisheries, Biologist with The Florida Fish and Wildlife Conservation Commission
What are your hobbies and interests? 
Hiking, backpacking, kayaking, travel, and running half marathons
What is your favorite book?  
The World is Blue by Sylvia Earle 
What is your favorite movie? 
Avatar
Who are your favorite musical artists and/or acts? 
Papa Roach, Gwen Stefani, Pink, Taylor Swift
What is your favorite meal?  
French fries
What is your guilty pleasure? 
Hamburger
What would be your dream vacation? 
New Zealand
What is your favorite quote? 
"Life is how you change it."
Leave a Comment