Elon Musk staying public with his attempt to acquire Twitter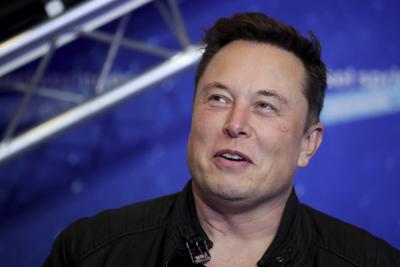 Recently, successful entrepreneur Elon Musk, who is the founder and Chief Executive Officer (CEO) of multiple companies, including Tesla and SpaceX, has announced new projects and business strategies that have received some mixed reactions from the public. Such actions include the creation of the humanoid robot through Tesla as well as his plan to purchase the social networking platform Twitter. 
Musk is well known for being one of the more public billionaires in current times as well as for his various business ventures. He also holds stock in many other corporations and seems to have big plans for making technological advancements with the purpose of improving humans' daily lives. 
One of Musk's newest projects through Tesla is the creation of a humanoid robot which has been named "Optimus." According to Musk, this robot will be "worth more than the car business." Its overall purpose will be to complete boring and repetitive tasks. 
However, the making of this robot has people concerned for safety reasons. Some are afraid of having a life-sized machine in their home or around their children as well as the fear of the possibility of the robot becoming dangerous or causing injury.      
Musk has addressed these fears and has made it clear to the public that the humanoid robots will be "friendly" and safe for all. He also stated that the robots are designed to be easy to handle if for any reason an issue or error was to occur.
Many of the humanoid robot's proportions and specific measurements have been revealed to the public. "The robot will be five foot eight inches tall and weigh 125 pounds, Tesla said," CNBC explained. "It will carry a maximum of 45 pounds, lift 150 pounds and will move at a maximum speed of 5 miles per hour. Its face will be a 'screen for useful information.'"  
Another one of Musk's business ventures that has caused a stir in the media is his bid to buy Twitter. It is no secret that Twitter is a large, successful social media platform with millions of users worldwide. Musk is considered to be the largest shareholder of Twitter, responsible for approximately nine percent of its shares. 
Musk has openly discussed his intentions of obtaining complete ownership of Twitter and his plans on how he would improve the platform. Musk believes his leadership will lead to substantial growth in the number of people who use Twitter. "Mr. Musk anticipates Twitter's total number of users will grow from 217 million at the end of last year to nearly 600 million in 2025 and 931 million six years from now," The New York Times Magazine reports. "Most of that growth will come from Twitter's ad-supported business, including Twitter Blue, for which users pay $3 a month to customize their experience on the app." 
Due to Musk's deal to buy Twitter, there has been lots of speculation as to whether or not former President Donald Trump will be allowed return to the platform. Trump was banned from Twitter in Jan. 2021 during the final days of his term in office. "'I am not going on Twitter, I am going to stay on Truth [Social],' Trump told Fox News," according to techcrunch.com. "'I hope Elon buys Twitter because he'll make improvements to it and he is a good man, but I am going to be staying on Truth. The bottom line is, no, I am not going back to Twitter.'"
Truth Social is a Trump-created conservative social media platform launched in February 2021, similar to Twitter. His platform is called Truth Social and launched in People are speculating that Trump's decision to stay on Truth Social shows the "business mogul" side of him, rather than his political side. However, Truth Social has about two million users compared to Twitter's 300 million, so deciding to stay on Truth could show that Trump may not be planning another presidential run in 2024.
It is obvious that Musk is ambitious and dedicated to his beliefs and improving technology and engineering. His inventions and strategies are meant to improve not only his life but the lives of the general public. Some people wonder if these new technologies will become detrimental to mankind; however, the majority of people seem to be excited about what Musk is up to and what to expect from him in the future.
Leave a Comment