Despite shortcomings, College Board's online AP review sessions are invaluable tools to prepare for May exams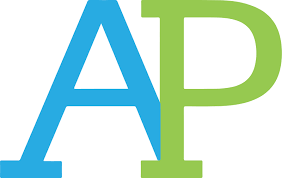 In wake of the coronavirus pandemic taking the world by storm, the last thing on many of our minds is Advanced Placement (AP) exams in May. With AICE exams, FSAs, EOCs, and final exams being canceled, much of the stress prevalent at the end of the year for students at Olympic Heights has now been lifted; yet a heavy burden continues to weigh on us all. 
Despite the ever-present distractions plaguing students around the globe, College Board, the organization that designs the AP exams and course descriptions, has decided to go ahead with exams in May. Taking into account the perspectives of thousands of students who are taking AP courses and have worked all year to prepare for those exams in May, the non-profit group made the decision to release online 45 minute free response (FRQ) exams that can be taken on mobile devices and computers. 
The AP exams will now be shorter and focus only on units classes should have reached by mid-March, before the COVID-19 outbreak really started to make an indent on American society. However, the question regarding the additional skills and knowledge not covered on the 2020 exams was brought up, as colleges would typically teach this information in their own classes and expect AP students to have learned it as well. Another concern was the lack of adequate instruction to prepare students for the exams due to stay-at-home orders and remote learning mandates around the country. 
In an attempt to address this problem, the College Board, for the first year ever, has created instructional videos designed for each course, covering both tested topics and content that would have been examined had the virus not changed education the way we know it. The videos themselves are live and each are scheduled at different times during the day depending on the course; however, some classes such as AP Microeconomics and AP Government and Politics overlap. The videos air Monday through Friday, but students can watch them at any time on YouTube. 
Personally, I believe that it is great that College Board has given students the ability to learn information from certified educators around the country, apart from the knowledge we've already acquired through our own teachers. It exposes us to new ways of processing knowledge and details that we possibly hadn't learned before. Another advantage is that the videos are able to be paused and replayed as many times as necessary, which is great for note-taking, as in a normal classroom setting, a student cannot simply press pause and replay on a teacher's lecture. 
The videos are also a really superb review source, as many of the instructors are actually "AP graders," who in the past have graded free response questions from students' official AP exams. For example, the teachers who teach the AP Calculus AB review sessions are both graders and they explained tips on showing work for the FRQ portion of the exam. Watching the videos exposes AP students to how the graders think and what they expect them to accomplish on their respective exams. Some of the videos even include a link to additional review resources that go along with the presentations. 
Nonetheless, while the videos are incredibly useful, they do have their flaws. For one, they are quite long – each video runs an average of 40 to 60 minutes. Combined with remote learning presentations and assignments given by our own teachers, especially if one is juggling multiple AP classes, the videos can quickly stack up.
  Another point to mention is that a nice chunk of the video is the instructors' opening introductions and explanations of what they're going to be doing in the video. When taking multiple AP classes and planning to watch their respective videos, this can be incredibly frustrating and time intensive. Mr. James Cullen, AP Calculus BC teacher at OH, assigns the videos to his class, yet concurs with this statement, highlighting that the videos could be improved by "not having that 10 minutes in the beginning explaining again and again when the exam is and such."
Fortunately, one can skip those portions while not watching live. For that reason, I recommend not watching the videos live, allowing one to utilize their study time more efficiently. 
Especially since the videos are live, some of them have experienced technical errors in the middle of the videos, which leads to the teachers covering less problems and examples than they had originally planned. Therefore, I believe  these videos could be improved upon if they weren't presented live. 
Another disappointment was that the first set of online classes released by College Board were on topics not tested on the AP exams for the 2020 administration. This likely discouraged many students from watching the videos because they were intended to supplement material that students should have learned in that course, rather than review the information that they've already learned. This is evident by the dramatic decrease in viewership from the first video to the later videos (on units not included on the 2020 exams), only posted a day or two later than the first. Students realized the videos were not on topics tested and decided not to bother watching them. 
Cullen also hopes that the AP Calculus BC videos will get better when they are more "review centered" rather than "teaching centered" as they are now. Even in the more instructionally based videos, the instructors should be incorporating as much FRQ practice as possible since that is the style of all AP exams this year, but instead, live AP streams such as the Calculus BC videos, have been focusing on pure calculus problems rather than on AP FRQ practice problems. Cullen admits that the amount of time being dedicated to routine practice seems "impractical" considering the way the FRQs are designed by College Board. 
However, although the AP Calculus BC videos are lacking in substantive FRQ practice, other AP videos such as AP Microeconomics and AP United States Government and Politics have already begun review, gearing their content toward practice free response questions and reviewing content from the beginning of the year. For instance, the AP Government teacher provides full-length powerpoints with notes and completed FRQs that are similar to what might be seen on the exam. In many of her recent videos, she has instructed students on how to write the argumentative essay (question 1) portion of the exam step-by-step, which I have found invaluable. 
Regardless of their shortcomings, the videos are still a great resource to utilize and an excellent way for students to prepare for their May AP exams. All in all, as a senior with numerous AP classes under my belt, I only wish College Board had developed videos like these when I first started my journey as an AP student, long before the era of coronavirus.
Link for schedule of videos: https://apcoronavirusupdates.collegeboard.org/students/ap-course-schedule
Leave a Comment