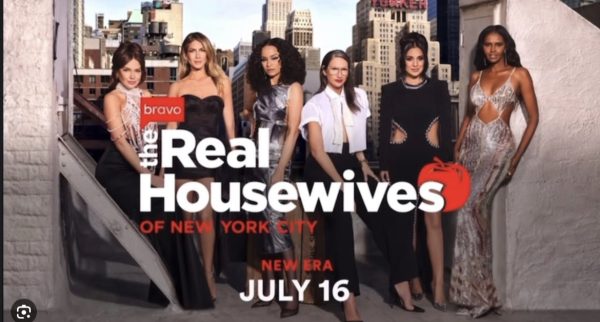 The Real Housewives of New York City are back but with a big change. In this season of RHONY, there is a whole new cast. For 13 seasons fans have followed the same women, so season 14 was a big change. After Bravo announced that it was totally revamping the cast of The Real Housewives of New York City for season 14, fans were introduced to new stars Sai De Silva, Ubah Hassan, Erin Dana Lichy, Jenna Lyons, Jessel Taank, and Brynn Whitfield.
Sai De Silva is a fashion blogger and influencer. With her company Scout the City, Sai created a lifestyle blog, in which she shares fashion, lifestyle, and motherhood. Sai was raised in New York City and shares her love for the City in her blog. She has been married to her husband, David Craig, for over 14 years, and they have two children who Sai likes sharing on her blog.
Ubha Hassan is a Somalian model and entrepreneur. Ubha is the founder of her hot sauce company, UBAHHOT. Her hot sauce has been featured on Oprah Winfrey's annual "Oprah's Favorite Things" list. This helped UBAHHOT sell out. She has also been photographed by many fashion companies after being scouted in Canada. "Although I've found myself in a modeling career where I've had to watch what I eat to stay healthy and radiant, I wanted to find a way to honor my palate and passion for food without compromising the taste," stated by the UBAH HOT website.
Erin Dana Lichy's tagline in the show is "I'm a true New Yorker. The only bull I'll take is by the horns." Most would say this describes her personality. Erin has been a realtor in NYC for many years. She started her own interior design company called Homegirl in 2019. She grew up in a close Israeli family and says she enjoys cooking with them. Erin has brought heat to the show after she invited the girls to her house in the Hamptons for a drama filled weekend.
Jenna Lyons is known for being the former president and creative director of J. Crew. She was considered one of the most influential women in the fashion industry. Jenna Lyons isn't a conventional housewife, but she proves that being a traditional housewife isn't necessary to be intriguing. Her role on the show goes along with Bravo's diverse new casting. "This was a huge risk for me that I felt like for once in my life, I could probably take. I don't work in a corporate environment the way I used to, so I don't have the same sense of responsibility to a company. And considering the fact that I have this business that I would love to be able to support, it felt like an honest way to do that," Jenna Lyons said to W Magazine.
Jessel Taank is a brand consultant and a fashion publicist. She has been called "a princess" and "entitled," and fans love to watch her create drama. She is a new mom to twin boys. Jessel grew up in London and ultimately went to New York City to pursue fashion.
Brynn Whitfield is a New York City socialite. Raised in Louisiana, she moved to New York and started a new life there. Brynn has opened up about her troubles growing up. "I'm so obsessed and focused on the fact that the two people who were supposed to love me didn't or couldn't," said Brynn on an episode of RHONY. She explained that she and her family lived in "Section 8 housing" and were "poor" with "welfare, food stamps, everything." "It's nice seeing people open up like this in reality shows," said Alexis Buchbinder, OHHS student.
Overall, fans have mixed opinions on the new season. Although this is arguably one of the most diverse cast in all the Real Housewives franchise, some say that the cast is not relatable. "It's really important for shows like these to be diverse in the casting," said Kylie Klein, OHHS student. More episodes are soon to come, and fans are excited to see how the rest of this season unfolds.