OH HAPPENINGS: Marine Corp JROTC shoots lights out at competition; Chinese program brings home superior rankings; Class of 2020 Top Ten announced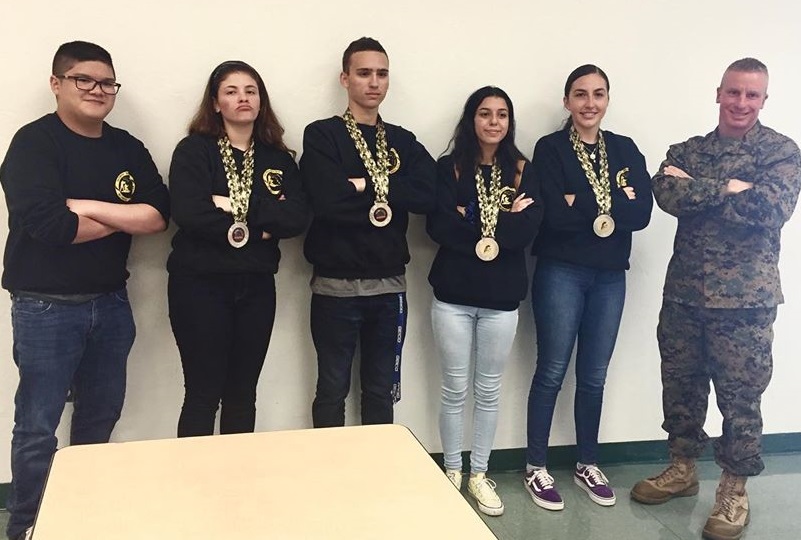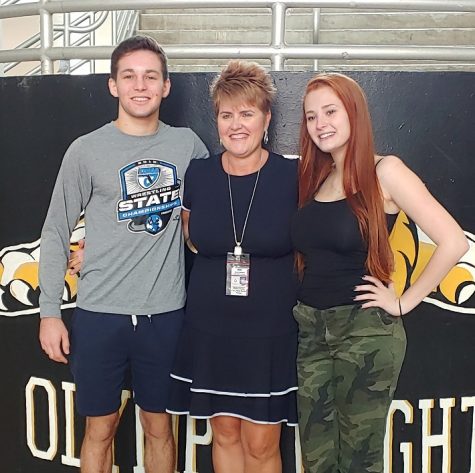 The Olympic Heights Marine Corp JROTC Marksmanship Team placed second at the Superintendent's Cup at Jupiter High School competing against other Palm Beach County and Martin County Marksmanship Teams on Feb. 22.
The team is made up of captain Julia Darocha, Nathalie Calderon, Sofie Sasso, Trenton Frangos, and Kevin Chen.
Calderon was the team's high shooter, scoring 240 points for an overall individual eighth place finish, only 16 points behind the top shooter. Sasso was the second highest team shooter, with an overall score of 239 for a tenth place individual finish.Darocha scored 235 and placed 13th overall while Frangos placed 17th overall with a score of 232 points.
In the individual shooting position categories, Frangos placed second in the prone position, Calderon placed third in the standing position, and Darocha placed sixth in the kneeling position.
"I am sincerely pleased with their focus and effort," JROTC instructor Master Sergeant Wayne Byron said of his team's performance.
Additionally, the OH Marine Corps JROTC program won the bronze trophy at the CTE/JROTC awards dinner held at the West Palm Beach Marriott on Feb. 22. The Palm Beach School District also acknowledged the accomplishments of former OH JROTC instructor Colonel Alvah Ingersoll and his cadets.
OH CHINESE PROGRAM IMPRESSES AT WORLD LANGUAGE FAIR: Twelve students from the Chinese program competed in the Palm Beach World Language Fair at FAU on Feb. 15, bringing home 12 Superior Rankings (first place) and one Honorable Mention.
OH CLASS OF 2020 TOP TEN ANNOUNCED: The Olympic Heights class of 2020 Top Ten Rankings have been released. Congratulations to the following students: Valedictorian Maxwell Wyatt;  Salutatorian Alison Granirer;  3: Aryeh Silver; #4: Jack Minor; #5: Sophia Keane; #6: Alexa Domash; #7: Cassandra Vyazmensky; #8: Dylan Smurlick; #9: Bradley Shack; #10s: Francois Khouri and Marie Preuss.