Vine/YouTube Sensation Jake Paul Sinks to New Depths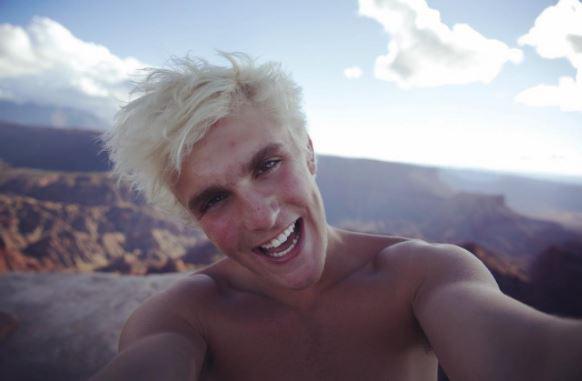 Hang on for a minute...we're trying to find some more stories you might like.
Role-models are important for kids. They can give direction to the directionless and give hope to the hopeless. However, one such role-model is an arrogant internet star who believes he can get away with anything and receive no punishment; his name is Jake Paul.
Paul has regressed into scum of the earth; accusing people of hitting women, igniting his neighborhood on fire, and being an overall nuisance to the denizens of Los Angeles. But how did the supercilious celebrity deteriorate into such a problem?
In September 2013, Jake Paul posted his first video clip on Vine. He was following in his older brother's, Logan Paul, footsteps. Together, the Paul brothers became some of the most notorious internet stars, and pranksters of the 21st century.
Jake Paul started the internet group Team 10, with the purpose to be an umbrella and incubator for up-and-coming internet personalities. The founding members were Neels Visser, Alissa Violet, Alex Lange, AJ Mitchell, and twins Lucas and Marcufs Dobre, and of course, Jake Paul himself . Many other notable talents joined the act; such as Nick Crompton, as manager, and the Martinez twins, Ivan and Emilio.
Jake Paul also ventured into the acting scene, getting a starring role on the Disney show Bizzardvark. His brother also became a notable guest star.
In late October 2016, Vine announced it was getting cancelled. The thousands of Vine stars, with their cult-like followings, migrated to YouTube.  Many vine stars fell into obscurity, with their careers dying with Vine. The Paul brothers managed to stay afloat.
They amassed millions of subscribers and views. The music video It's Everyday Bro has over one hundred million views and is one of the most disliked videos of all time. At this time, the celebrities' neighbors voiced their concerns, prompting reporter Chris Wolfe to interview the youngest Paul. Jake Paul acted blatantly arrogant in the interview, making fun of his footwear and jumping onto vehicles.
Many contemporaries to the Paul brothers voiced their complaints and critiques of these actions on YouTube. One of these opponents, Faze Banks, is dating Alissa Violet and was accused by Team 10 of assaulting Jake's assistant in a club, bruising her. Banks pleaded innocent to these allegations, and claimed the bruise was fake. Witnesses to this event claim they saw a Team 10-member attempting to get Banks drunk and coerce him to commit these crimes. No clear resolution to this assault ever surfaced, but the accuser left Team 10.
Another incident concerned the previously mentioned Martinez twins. The brothers claimed Jake harassed and bullied them daily as a part of his daily vlogs. The brothers also claimed they were forced into sexual positions as a joke, which they claim scars them to this day. The twins attempted to move out and were stopped by Jake, and were told they can't leave. When they left to visit family in Spain, Jake Paul destroyed their rooms for a joke. Finally, the twins attempted to send money to their family in Spain, but this was not allowed by Jake Paul. These events were the catalyst for the Martinez twins leaving the group and sharing their abuse story.
Jake Paul has claimed he will be the first internet personality billionaire. If there is no such thing as bad publicity, then these recent actions have only furthered Jake Paul's dream.