Broadway still reeling from the effects of COVID-19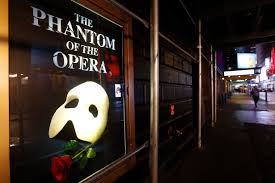 When people hear New York City, the first thing that comes to many minds is Broadway. Theater brings actors a sophisticated and authentic means to showcase their outstanding talent, showing the world the true meaning of performance.
The Black Crook, Broadway's first musical, staged in 1866, ran for 474 productions. The show was about five and a half hours long and began Broadway's long-lasting legacy.
However, the long and arduous COVID-19 pandemic took an enormous toll on the production of many shows, even with Broadway back open for business. Starting over – including ticket sales, costume design, and set production – proved challenging to producers and workers during what was supposed to be a very unforgettable year for theater. 
New York City has been the number one tourist destination for years. With its incredible architecture and many attractions, this city has everything. Unfortunately, the number of visits to New York City since COVID-19 has drastically diminished by about 1.7 million people. Places for entertainment, especially Broadway, have been heavily impacted by this, as they depend on high ticket sales and filled theaters to continue to run.
Phantom of the Opera, Broadway's longest-running show that has put on performances since 1988, is scheduled to cease production in February 2023. Throughout the years, millions have seen the show as it has raked in approximately $1.3 billion; however, the difficulties of the COVID-19 pandemic have caused a decrease in the show's net earnings, resulting in earning only $800,000 in Sept. 2022. 
The New York Times reported, "The theatergoing audience has not fully rebounded, and 'Phantom', which came back strong last fall, has not been selling well enough to defray its high weekly running costs."
Many are concerned by the closing of such impactful touchstones of theater and how they will affect future generations of theatergoers and aspiring performers. Olympic Heights sophomore Blake Rubin stated, "Broadway performances are going to affect children who have contributed their life in performing arts because many will lose interest in knowing shows that should still be around won't be." 
Phantom of the Opera wasn't the only major show to be terminated. The award-winning musical A Strange Loop announced that it will be closing its doors on Jan. 15, 2023. Michael R. Jackson, the show's writer, told a story about his own life and struggles with this show, and he took time to thank the production group and Broadway for giving him a chance to showcase his creation. With only 314 performances, A Strange Loop was able to earn many top awards, including a Tony Award and the Pulitzer Prize, and connect with many loving and passionate fans.
"As with most of society, I think Broadway is still trying to recover from the effects of the pandemic which could mean more closures," stated OH drama teacher Ms. Kimberly Coyle.  "However, I'd like to think that as long as theater changes, adapts, and challenges the times, as it always has in the past, it will make a comeback regardless."
Leave a Comment