Despite pandemic restrictions, OH Spanish Honors Society remains focused on community involvement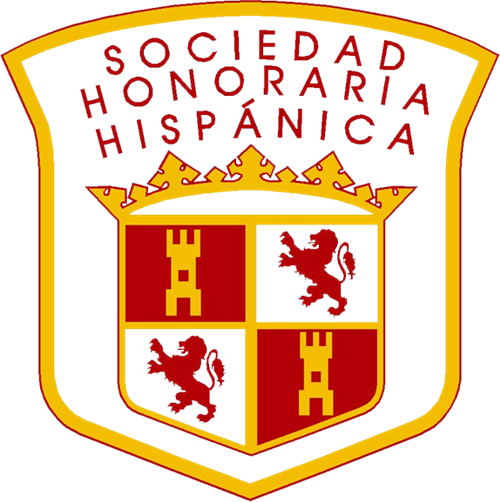 To its members, the Olympic Heights Spanish Honors Society (SHS) is more than just a club as they feel as if they really do make a difference in the community. 
"The main way in which we give back to our community is by donating to the local soup kitchen," said SHS vice-president Zoe Silver. Other members express how COVID-19 has impacted the SHS's ability to help out others. 
"We're currently doing things like donating stuff to a local soup kitchen and painting ceiling tiles that will be displayed somewhere," expressed Nicholas Kottas, the SHS club secretary. Even though they are unable to physically attend places in need, Ms.Jennifer Chacon, the SHS faculty sponsor, looks to her students for ideas to assist the less fortunate. 
"Amidst COVID-19, it has been very hard for Ms. Chacon to carry out the club exactly how she would like to," explained Silver. "We have been helping her brainstorm ways to keep the club interesting." While it is difficult for the SHS to visit places that need assistance, they have still devised ways to help others.
"A community service project we are planning on doing is writing cards to kids and adults in the hospital to make their day," said Brook Hollander, the SHS historian. Students have come up with many more ideas as well. 
"We are trying out new things, like creating a tutoring program for those in lower-level Spanish classes," said Kottas. The SHS members pride themselves on their selflessness, and they believe that helping others is essential to maintaining a healthy society. 
"I enjoy that we have the ability to come together as students of the Spanish language and work together to make a positive impact on our local Hispanic community," expressed SHS president Jessica Winograd. Winograd appreciates that her club does truly aid others. 
Roles of the SHS members are often chosen by the more experienced and veteran members. Nevertheless, each and every member is important in their own way.
"I'm the secretary of the club. Currently, we haven't decided exactly what roles each of the officers will have, so we've all been working together to take meeting attendance, manage the Google classroom, and create the agenda for each meeting," Kottas said. He affirms that it is a group effort to keep the club organized. 
"I would be the photographer. I also help come up with community service ideas," Hollander explained. Hollander along with other members of the SHS do come up with new and interesting ideas for community service.
"I, along with my fellow board members, assist Ms. Chacon in organizing the club and coming up with fun ideas in this restrictive and hard time," expressed Silver. Ms.Chacon obviously trusts her students with a lot of responsibilities. 
"[Being President] entails working with the co-president to set agendas, run meetings, ensure other board members are carrying out their responsibilities, and work closely with Ms. Chacon, among other responsibilities that may arise throughout the year," Winograd explained, further proving that Ms.Chacon's bond with her students is strong. 
Ms.Chacon and her students in SHS are doing the best they can to help out the community, from sending notes to patients in the hospital to helping out at their local soup kitchen. Veteran and even new members admit that it is an amazing project, and members will say that it is more than a club: it's a family.
Leave a Comment