OH faculty, students making a difference in the community
At Olympic Heights, there are many stellar students and teachers that make a difference beyond the classroom. These individuals impact others every single day through their good attitude and effort. 
OH social studies teacher Ms. Chelsea Fink is one of those teachers and has taken over the role of faculty adviser to the OH Student Government Association. Her hard work has been represented through the great job that SGA has been doing so far this year. Fink explained that her favorite part of her new role is "being more involved in the school and being able to build relationships that are even further than just academic ones." 
Fink has become involved in more than school on campus, attending many events for the school including all of the football games. This is exactly why she has wanted to "see school spirit grow by going to events," as Fink has gone above and beyond with this new position to give students at OH the best experience possible for the school year.
Best Buddies is one of the largest clubs at OH and has the mission of creating friendships with and developing the skills of those with intellectual and developmental disabilities. OH senior Maya Goldstein is the president of the OH Best Buddies club and has become an extremely influential character through her efforts of helping students with disabilities. 
Goldstein plans on "expanding the club and making Buddy Bash bigger than ever." Buddy Bash is a large event that takes place every year that allows members of the club to have a fun experience with their buddies. Her target is to "create as much of an inclusive environment as possible, while also raising money through Buddy Bash to give to the amazing global organization of Best Buddies." 
The best part about the club is that it gives students with disabilities the opportunity to feel the strength of friendships and to build bonds that can last a lifetime. Goldstein will continue to ensure that the club focuses on "building relationships with those at school."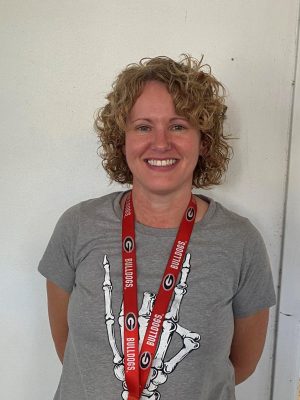 English teacher Ms. Gina Woods is a 17-year teacher at OH and has been a key component of giving students the best education possible. Woods has not always been a teacher, however. She began working at a homeless shelter in Washington, D.C. before entering education. 
Woods' passion for reading and love for books led to her realization that "education is a foundation of success." She allowed this thought process to follow her through work at the homeless shelter as she used this energy to better those around her. Woods began her teaching career in Maryland where she taught for two years before coming to OH. She feels that education is a "conveyor belt for everyone to find their success." Teaching became her way of supporting people to achieve their successes, and this is exactly why Woods has made such an impact on students that stretch beyond their high school years.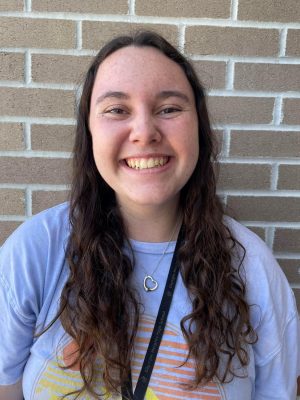 OH senior Samantha Levick is another student who has made a big impact on our world. Levick volunteers at The Soup Kitchen of Boynton Beach, where she has spent her time for the last two summers and almost every Saturday during the school year. 
Even "small actions such as cutting bread or sorting produce at The Soup Kitchen on a Saturday morning might make a bigger impact of ensuring that a child gets to bring lunch to school on Monday or that a family can feed themselves that day– that's the power of helping others, and that's part of what motivates us all as volunteers to help out each week," Levick explained. 
Being able to support people who do not have as much is extremely important, and Levick has made this a big part of her life to give back to people who need help. It has become a "magical place with such incredible people and role models," Levick says of The Soup Kitchen. An experience like this is one that is hard to find, and Levick highly encourages anybody interested to join her in volunteering as well. 
Not only has Levick made a difference in her community, but also loves "all of the club and sports" at OH. She explained that she has learned the most from being a part of OH debate. Levick explains that she has "been on the debate team for the past three years, and through being on the team and learning from Mr. G [debate coach Mr. Zachary Goldstein] and Ms. Moss [debate coach Ms.Liana Moss] I have not only learned public speaking skills and how to present myself and articulate arguments in front of an audience, but, more importantly, I have learned the true meaning of working as a team and helping others be successful." 
Levick has become very successful herself through winning many competitions and pushing the team to be the best possible, as she believes that "a win for one is a win for all, and any loss is an opportunity for all of us to learn and help each other grow and improve."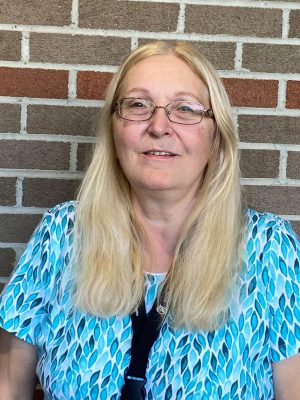 OH Finance Academy teacher Ms. Cheryl Shimmel is the FBLA (Future Business Leaders of America) adviser. She became involved with FBLA when she began her teaching career in Pennsylvania, and continued that involvement on an even greater scale when she became the co-FBLA Adviser at Palm Beach Central High School. 
While at Palm Beach Central, Shimmel attended the State Leadership Conference where she had a great time and brought home trophies with students in several competitions. When she came to OH, Shimmel explains she had to "reactivate the chapter, and it has been a wonderful experience." 
The OH FBLA club has amazing officers at the chapter, district, and state level. Over her years as the OH FBLA adviser, Shimmel has had many students who have won competitions at all levels. Shimmel has also overseen numerous community service events such as Blood Drives, Nursing Home donation drives, and Thanksgiving food drives. 
Shimmel has built amazing relationships with all of her students that continue to stretch far from school grounds. She wants her students to "know how much they have touched my heart with their kindness and sense of humor, and have made a difference in my life, especially the dance moves!" Shimmel continues, explaining that she is "counting on them to continue to touch the lives of others in a positive way. Give and do for others because you want to from your heart." 
Shimmel is known to all of her students for using the quote "Listen and you will learn what you need to know." The point of this quote is that if a person thinks they have done everything possible, there will always be more to give, meaning one should never quit. Shimmel adds, "Always cherish the moments with family and those special people in your life and tell them how much you love them. Remember to live, love, laugh, and dance!"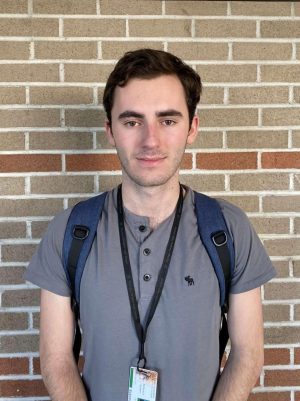 OH senior Ben Zapson has recently started the OH chapter of the Students Speak Up for Kids club. Zapson plans on making the club influential "by appealing to the needs and wants of Olympic Heights students." This would involve monthly drives and service projects. He feels that it will be "an evolutionary experience for the members where they feel more connected with the organization and club as the year progresses." 
Zapson loves being able to lead with his desire to help others, which has been the reason for his being very involved in Key Club, along with his newly established OH club. He is also in Student Government to "help the students of Olympic Heights to have an incredible time during their experience as a Lion." 
Zapson has joined all of these organizations to "learn more and I can say that each organization has brought me unique knowledge that I would not have had otherwise. I just want to help those around me in whatever way I can." Clearly, Zapson's heavy involvement has influenced others to get involved and learn more through various organizations. 
OH is a large school with many different people and different personalities, but everyone impacts the school in their own way. Fink, Goldstein, Woods, Levick, Shimmel, and Zapson are just a few of the many here at OH that are constantly striving to shape the school in becoming better every day.
Leave a Comment